At this year's Rainbow Six Siege Invitational (SI 2020), Ubisoft announced some nifty new features headed to the game as part of its Rainbow Six Siege Year 5 and Year 6 roadmap plans: match replays and a new ping system. However, as part of a Steel Wave reveal stream, Ubisoft has announced it's needed to postpone their release in-game due to challenges arising from the outbreak of COVID-19 around the world.
That's according to the FPS game's director Leroy Athanassoff in the live reveal, who has announced the two features' delay. "Just like everybody else," he says, "we had to adapt to this strange situation we are all in. In those past weeks we had to face a lot of human and technical challenges. Good news is, we overcame almost all of them, and we are going to deliver to you a new, kickass season."
However, this new situation has meant the studio's needed to "make a tough decision" with regard to the features. "We were extremely excited to bring to you the match replay and the new ping system that we showed you at SI," he explains.
"But we had to postpone the release of this feature to focus on securing our testing capacities for the season." You needn't worry about waiting too long for them, though, he says. The studio is still planning to deliver both of the new features "for Year 5". Sweet.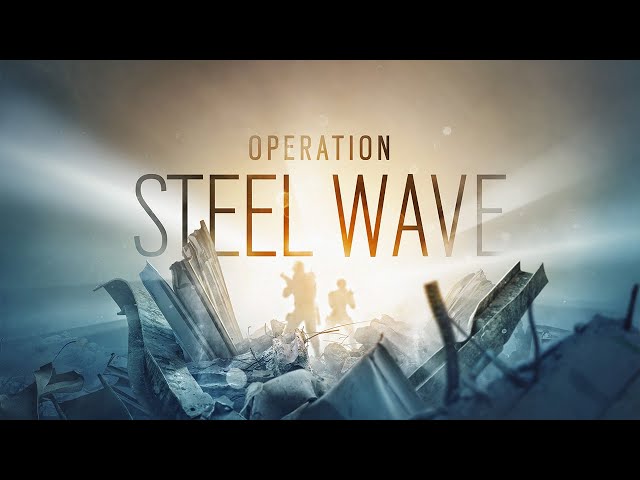 "We just needed to adapt our calendar," he assures viewers. So, while we don't have a date to scribble down just yet, it sounds like we can look forward to the new pinging and replay options sometime this Year.
The upcoming replay system is pretty self-explanatory – it'll allow you to capture your best match plays, recording the entire map and then letting you pick and change between perspectives just as if you were spectating. The other new feature will add contextual pings somewhat like Apex Legends' to the Attacking team's options, allowing them to highlight traps' precise locations.
Operation Steel Wave is advancing on Rainbow Six Siege, bringing two new operators – Ace and Melusi, along with a major upgrade to House. Learn about redesign, the new Proximity Alarm, and more at https://t.co/9BczNkwbPQ!

— Rainbow Six Siege (@Rainbow6Game) May 18, 2020
There are plenty more goodies and nuggets of information to come out of the reveal. Here are the Rainbow Six Siege Operation Steel Wave patch notes letting you know every change on the way when the Rainbow Six Siege Operation Steel Wave release date rolls around, and here's a look at what we know about the Rainbow Six Siege Operation Steel Wave Operators, gadgets, and weapons so far.
PCGN
Similar Posts: