We'll get our very first look at some Assassin's Creed Valhalla gameplay later today (May 7) when the Inside Xbox start time rolls around. But, it looks like there won't be a meaty gameplay demo on offer to have a good peek at – instead, it'll be a "teaser trailer" and a "first taste – something to tease your appetites".
That's according to Assassin's Creed Valhalla creative director Ashraf Ismail on Twitter, who has posted a video message ahead of the reveal later on, calling it a "gameplay first look". In a follow-up comment, he adds: "To be clear, this is an in-game first look teaser". Elsewhere, the dev's also confirmed in response to some users' questions about whether it'll be a "demo" that it's "not a gameplay demo, no" and "it's not a demo, it's a teaser trailer".
While this might be a little disappointing to some fans keen to eyeball a good chunk of in-game footage in action, it'll still be an exciting first glance at what the upcoming viking game's gameplay will look and feel like.
We already got an Assassin's Creed Valhalla trailer chock-full of cinematic footage and nuggets of information about the action-RPG game's storyline, characters, and setting (which you can check out again below).
To be clear, this is an in-game first look teaser 😊

— Ashraf Ismail (@AshrafAIsmail) May 6, 2020
This new teaser trailer will add another piece of the puzzle to what we know is on the way when that Assassin's Creed Valhalla release date rolls around later this year.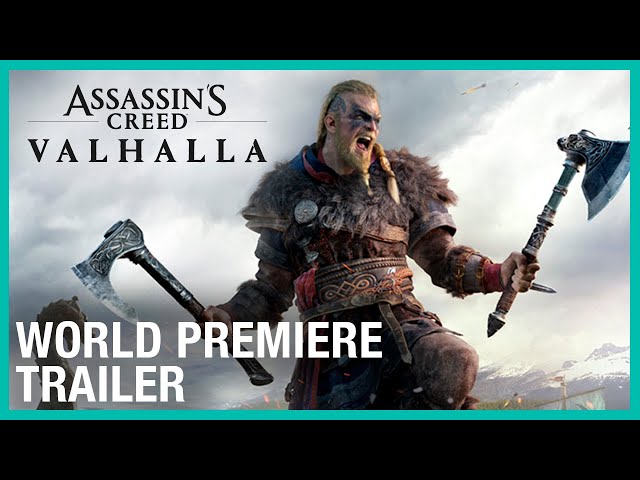 The Inside Xbox Assassin's Creed Valhalla gameplay teaser drops later today, May 7, and you can watch the event from 8:00 PDT / 11:00 EDT / 16:00 BST. Hopefully we'll get a look at a female Eivor this time, following the male Assassin's Creed Valhalla gender option that was shown in the initial announcement trailer, to get an idea of the two heroes.
PCGN
Similar Posts: