The farming and life sim game Village Monsters receives huge gardening update!
As you know, I have been keeping an eye on Village Monsters for some time now. It is a relaxing and whimsical adventure game developed by sole creator, Josh Bossie. Take on the role of the last man living in a world inhabited by monsters. With everything that you'd expect from a good life-sim game, with a monstrous twist, Village Monsters is one farming adventure that you won't want to miss out on.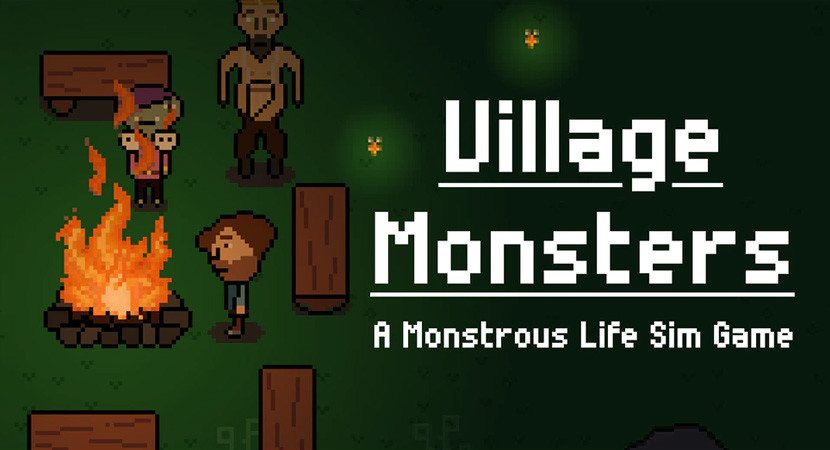 Now with more gardening.
The most recent update basically revamps the entire gardening aspect. New plants have arrived, and a couple others have either bee re-worked, or just removed due to impracticality. Now, the update is far too large for me to give all the details here, but I will cover the primary aspects. The full details of the gardening update can be found on the Village Monsters Steam page.
"You may now Cultivate plants in your garden. This allows you to perform actions such as watering the plant, adding items to the soil, etc. in order to encourage its growth."
"Plants can now breed to create new plants automatically."
"Basic crossbreeding has been added: the look and base plant attributes are based on the mother plant, while growth rates are based on the father plant."
These few changes barely scratch the surface of what is new in Village Monsters. Josh is always super busy, plugging away to do everything in his power to make Village Monsters a wonderful gaming experience for all.
More info!
For more information on this whacky title, as well as the chance to try it for yourself, check out the game on Steam. This indie title is still in early access, and costs just $14.99.To stay up to date on what is going on with Village Monsters and the developer Josh Bossie, be sure to follow the game on Twitter.
For more great upcoming farming and life sim games, check out my coverage of Coral Island.
Thank you mypotatogames!
Similar Posts: