Dark Souls forever changed the gaming landscape when it was first released. The challenging, yet engaging mechanics that made this FromSoftware title so popular became so well-loved that the series spawned a whole new genre of games known as Soulslikes. These titles copied many attributes of the Dark Souls formula, catering to players who enjoyed excruciating boss fights, unforgiving combat encounters, intriguing world progression, and incremental character development.
RELATED: The Best Games On Xbox Game Pass
And now, thanks to the wide library available on Xbox Game Pass, more people than ever before can try their hand at Soulslike titles. From indie darlings to triple-A giants, these games cover the gamut of elements and mechanics that have endeared the Soulslike genre to so many. Read on to discover the best games like Dark Souls on Xbox Game Pass.
Updated September 19, 2023 by Mark Sammut: September 2023 has brought a new Soulslike project to Xbox Game Pass, and it is one of the year's most exciting releases. Unsurprisingly, it is also one of the greatest Soulslikes on Xbox Game Pass.
Lies Of P
Starfield was not the only big September 2023 game to launch directly on Xbox Game Pass. Lies of P is a fantastic action RPG that takes obvious inspiration from arguably FromSoftware's best game: Bloodborne. Creatively inspired by Pinocchio, the game follows the iconic puppet as he makes his way through Krat, a city overrun with horrendous monstrosities that range from humanoid guards to massive entities. Offering more fast-paced action than the traditional Soulslike, Lies of P incorporates most of the genre's basic ingredients, but they are combined in a way that allows the game to stand out positively.
While dodging is an option, the combat prioritizes guarding and deflections, the latter of which must be mastered in order to make the many challenging bosses more manageable. Even though it was not created by a well-known developer, Lies of P is polished, ambitious, and impressive, and it will likely go down as one of the best Soulslike games of all time.
Lies of P
Platform(s)

PC, PS5, PS4, Xbox Series X, Xbox Series S, Xbox One

Released

September 19, 2023

Developer(s)

Round8 Studio, Neowiz

How Long To Beat

20 Hours
Wo Long: Fallen Dynasty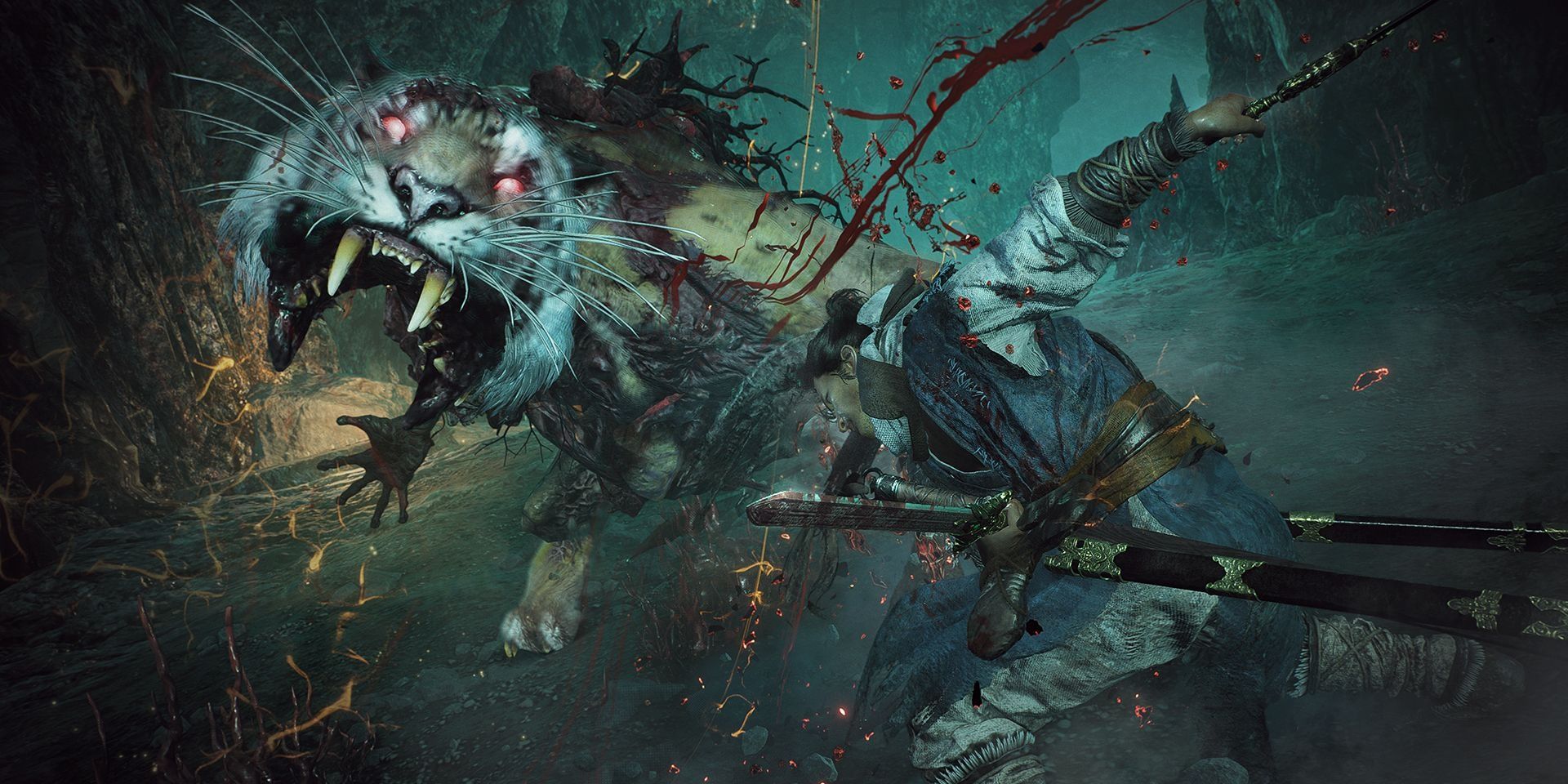 Team Ninja has spent the last half a decade cementing its place in the Soulslike world through the Nioh games. While those releases are not on Xbox Game Pass, the developer's most recent project debuted directly on Microsoft's subscription service. Wo Long: Fallen Dynasty utilizes many of the same ideas introduced in Team Ninja's previous outings, including a loot system that drowns players in weapons and armor. Similar to Sekiro: Shadows Die Twice, Wo Long prioritizes deflecting attacks over guarding or dodging; just to be clear, the latter two are still important tools in the player's arsenal, but everyone will need to somewhat master parrying if they want to last long in the campaign.
Set during China's Three Kingdoms era, Wo Long blends reality with fiction by incorporating historical figures alongside supernatural monsters. Like any good Soulslike, Team Ninja's game is absolutely stuffed with challenging boss fights, and players can expect to face usually a few of these sorts of enemies in most stages. Rather than a continuous world, Wo Long is divided into parts, with each one dropping players in a new Metroidvania-style area. Besides the main missions, there are side missions that can have unique bosses and drops.
Wo Long: Fallen Dynasty
Platform(s)

PS5, PS4, Xbox One, Xbox Series X, Xbox Series S, PC

Released

March 3, 2023

Developer(s)

Team Ninja

How Long To Beat

27 Hours
Dead Cells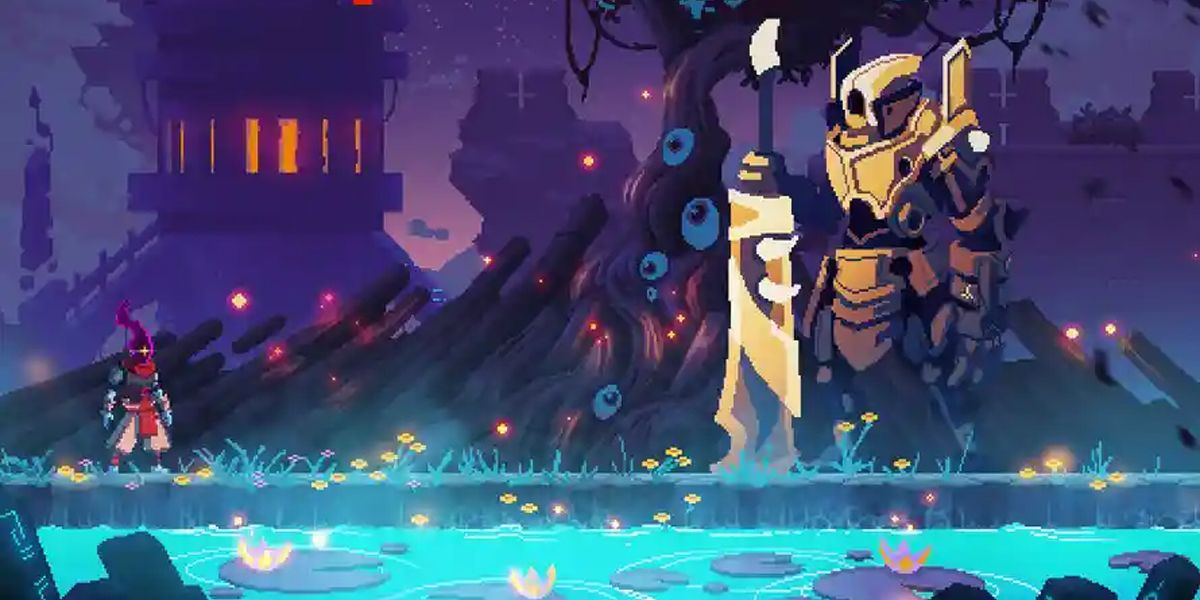 Dead Cells is Roguevania in design but its steep difficulty at times and its punishing bosses are enough to have Souls fans coming back for more. Players will take control of a mysterious being that's seemingly immortal, reappearing from a slush of who-knows-what each time it's slain in battle.
The 2D sidescrolling adventure features beautiful visuals, visceral yet challenging combat, and a massive "blueprint system" in which players can unlock weapons, outfits, and accessories to infuse into future runs. With multiple branching paths and a deep playstyle customization system, Dead Cells is a must-play Indie hit.
Dead Cells
Platform(s)

PS4, Xbox One, Switch, PC, Android, iOS

Released

August 7, 2018

Developer(s)

Motion Twin

How Long To Beat

15 Hours
Hollow Knight: Voidheart Edition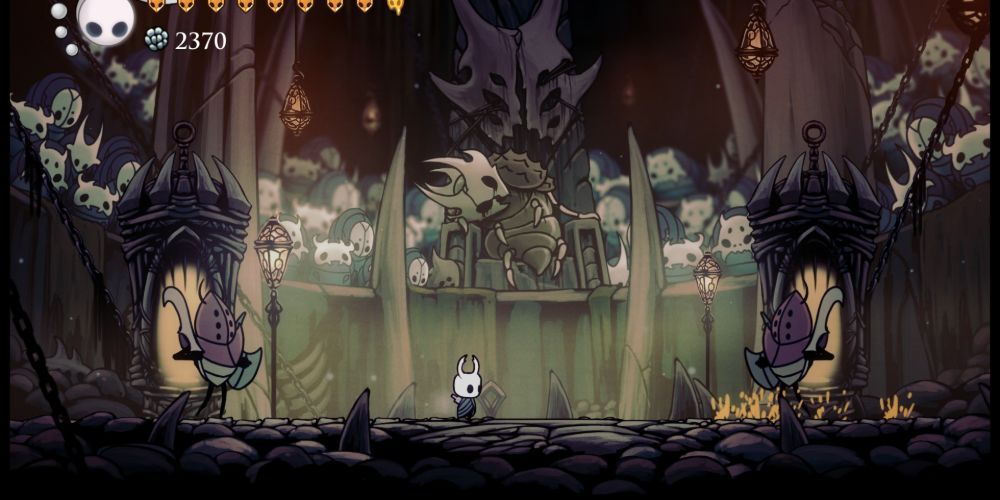 Though appearances may not indicate it at first blush, Hollow Knight features a whole host of Soulslike elements that are sure to please fans of the niche. This 2D Metroidvania romp ticks most of the essential boxes — punishing death mechanics that put progression at risk, the signature checkpoint system, and exhilaratingly challenging boss encounters are all sure to delight.
RELATED: The Best Double Boss Fights In Gaming
That said, Hollow Knight certainly carved out its own identity. The insectoid character designs and the setting are as compelling as they are charming, and it's difficult not to fall in love with the surprising depth of the lore as players guide the Knight through the ruins of Hallownest.
Hollow Knight
Platform(s)

PC, Switch, PS4, Xbox One, macOS, Linux

Released

February 24, 2017

Developer(s)

Team Cherry

How Long To Beat

27 Hours
Death's Door
Death's Door is incredibly charming, thanks to its beautifully designed worlds and characters. Players will hop in as a small yet expressive crow and set forth on an adventure to collect souls from some pretty imposing bosses. Along the way, they'll uncover new items, abilities, and weapons. The aesthetic feels like a "happier" Dark Souls, with the crow making its way through some pretty interesting areas, including a castle-like manor.
Death's Door is a fantastic adventure for players who are looking for something mysterious and story-driven. Combat-wise, the game is fast-paced and offers a decent amount of variety, even if it is not exactly a loot-driven experience. While sharing similarities with Soulslikes, Death's Door also takes inspiration from The Legend of Zelda's isometric entries in its level layout, exploration, and puzzles.
Death's Door
Platform(s)

PC, PS4, PS5, Switch, Xbox One, Xbox Series X, Xbox Series S

Released

July 20, 2021

Developer(s)

Acid Nerve

How Long To Beat

10 Hours
For Honor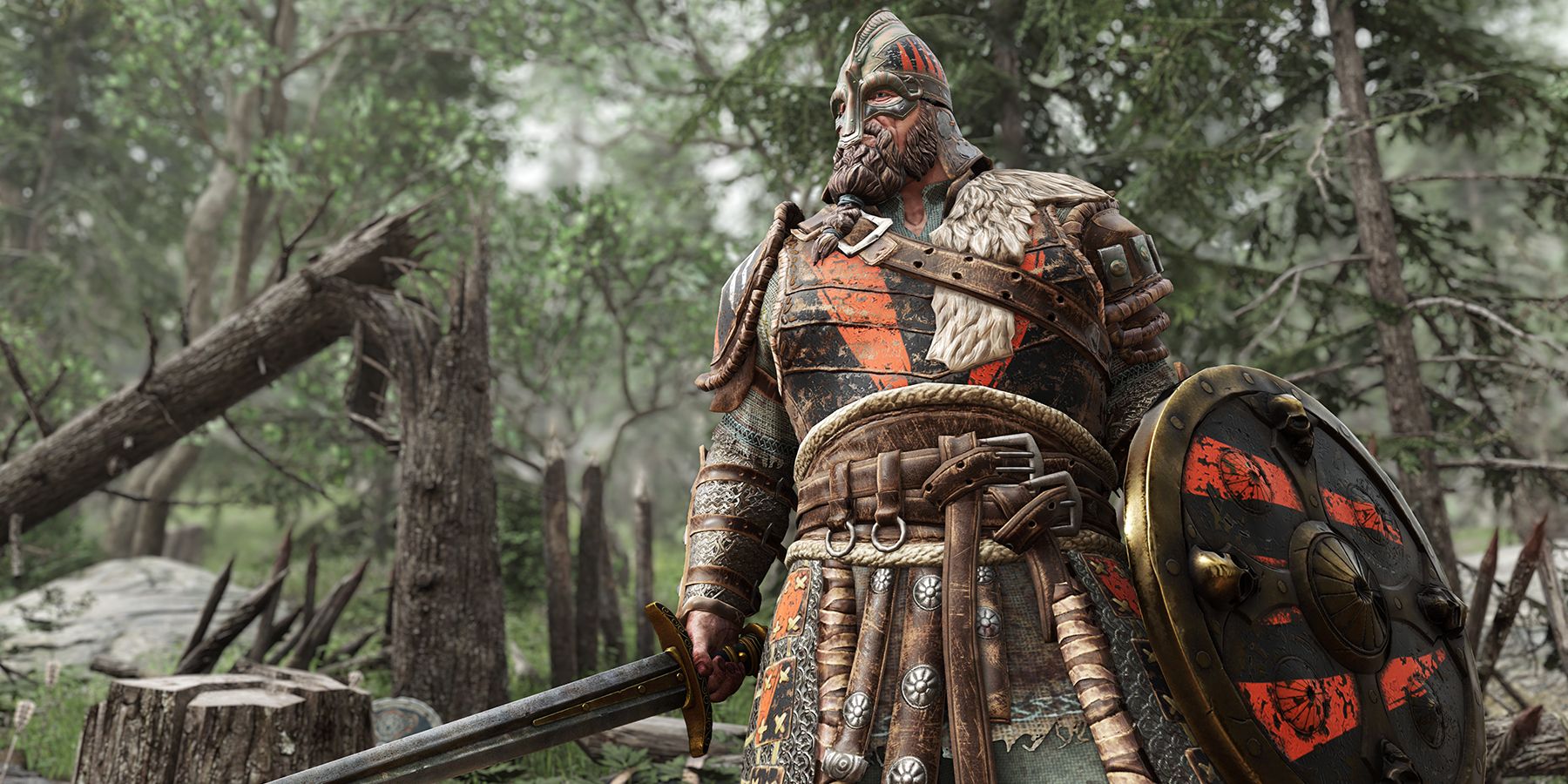 Who among us has not pondered who would win in a fight between a Viking and a samurai? These questions are destined to frustrate humanity until the end of time, but For Honor at least attempts to provide an answer. This multiplayer-focused title splits players into different factions based on popular warrior archetypes as they seek to determine who reigns supreme on the battlefield.
RELATED: Xbox Game Pass: Best Multiplayer Games On The Service
Although sharing precious little in common with a Souls game, For Honor's challenging melee combat should feel right at home for players fond of FromSoftware's titles. The gameplay revolves around reacting to the opponent's actions by correctly positioning the user's weapon.
For Honor
Platform(s)

PS4, Xbox One, PC

Released

February 14, 2017

Developer(s)

Ubisoft Montreal

How Long To Beat

8 Hours
Star Wars Jedi: Fallen Order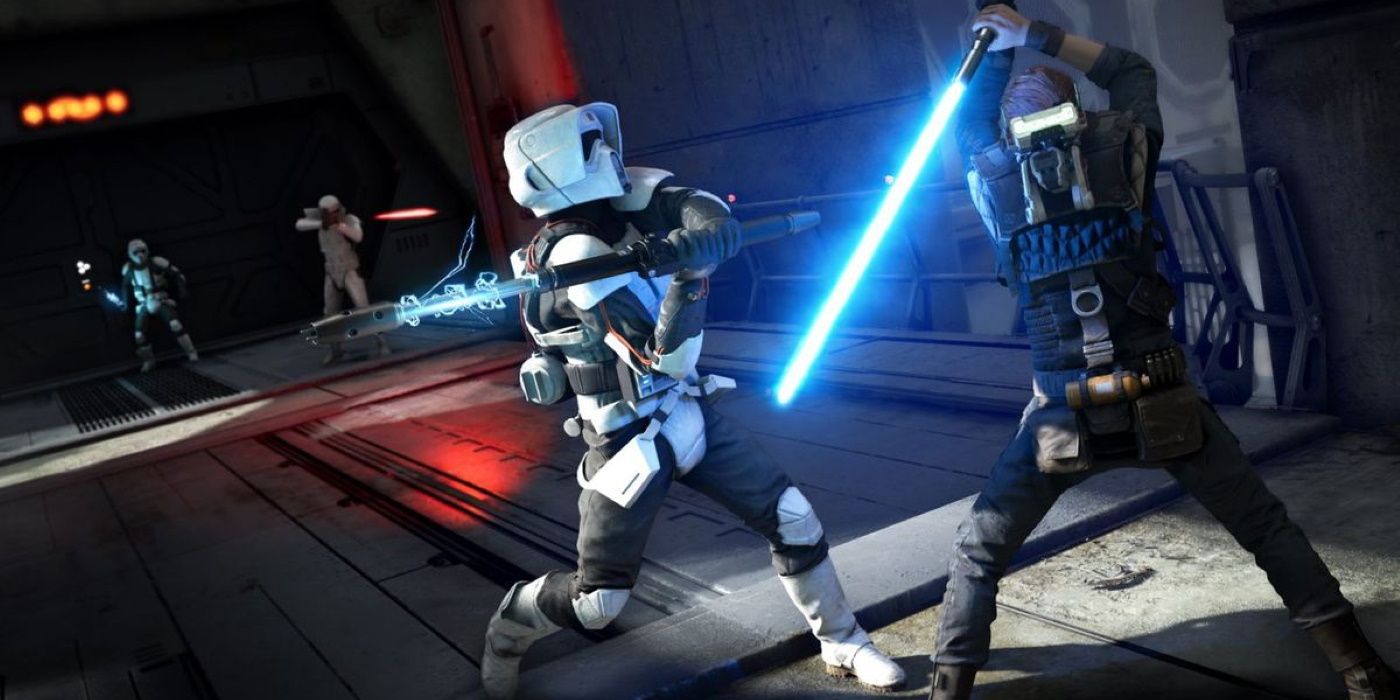 Certain level design choices and game-saving mechanics in Star Wars Jedi: Fallen Order can remind one of a Dark Souls game. The parrying and dodging seen in most Soulslike combat encounters are conceptually copied with Cal Kestis and his lightsaber. However, the game is more easily accessible than a typical Dark Souls experience, proving to be less of a challenge for a true, Bonfire-forged Souls fan.
That said, Fallen Order is a more balanced Soulslike experience that all sorts of players can dive into. It makes for the perfect stepping stone into the genre, inviting newcomers to try the water before attempting to tread through deeper fare. As such, Star Wars Jedi: Fallen Order fulfills a valuable role in introducing beginners to Soulslikes with an amiable helping hand.
Star Wars Jedi: Fallen Order
Platform(s)

PS5, PS4, Xbox Series X, Xbox Series S, Xbox One, PC, Stadia

Released

November 15, 2019

Developer(s)

Respawn Entertainment

How Long To Beat

18 Hours
Tunic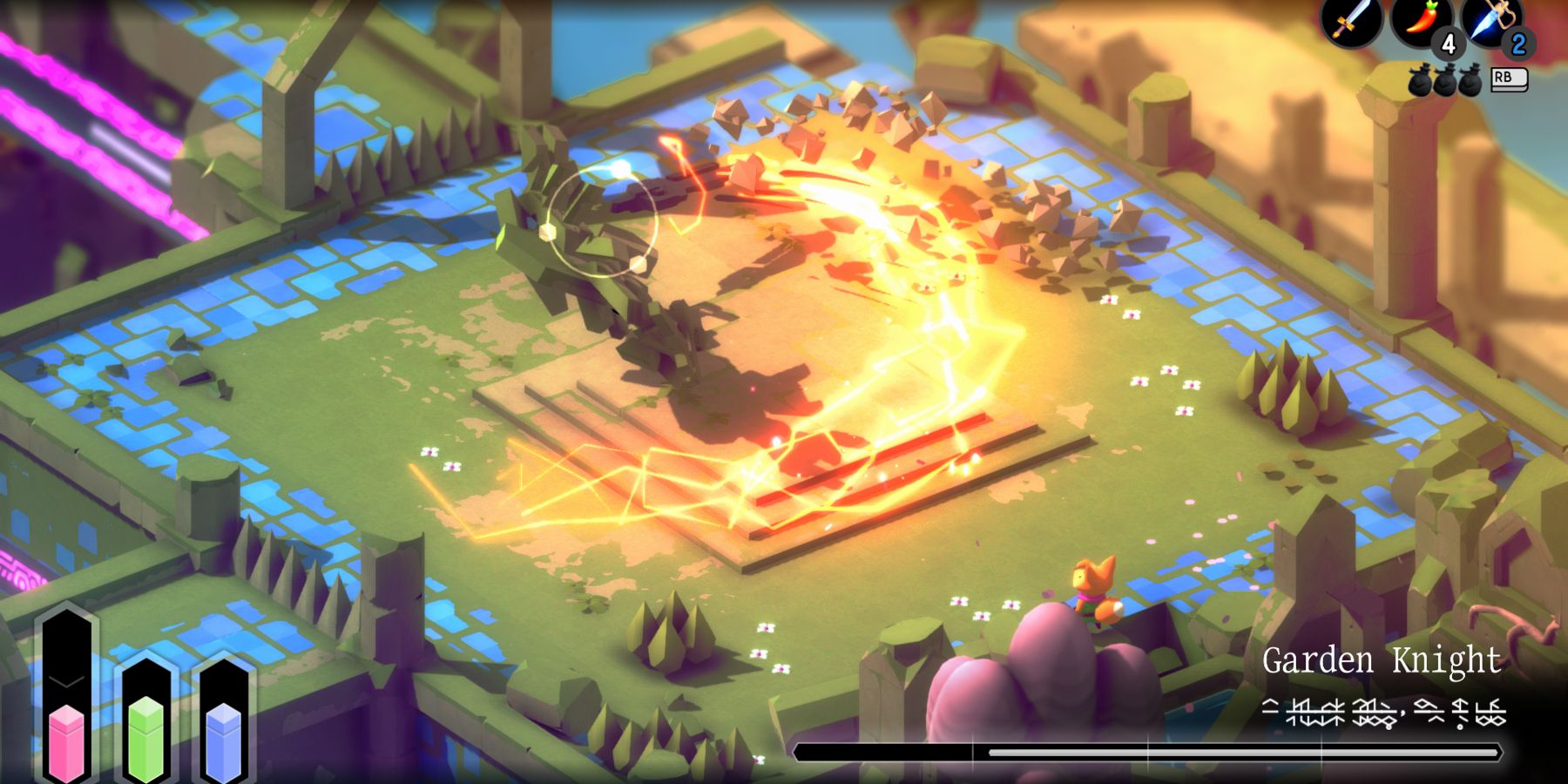 Tunic is a lot of things, and describing it solely as Soulslike would be a disservice to the game's creativity and ambition. Along with taking obvious inspiration from Zelda, particularly with its puzzles, this indie darling's combat system undeniably favors games like Dark Souls. The game contains most of the core fundamentals that are synonymous with these types of releases: dodge roll, shield guarding, and telegraphed enemy moves. There are even items that work to replenish health similar to Estus Flasks.
However, Tunic is more than just a top-down take on the Souls formula. It is a charming puzzle-platformer that would have not looked out of place on Nintendo's resume. It offers a challenging adventure with complex bosses that often require more than just quick reflexes. It manages to be accessible and mainstream while hiding depth that will surprise even the most veteran of players. Tunic is not just one of the best Soulslike on Xbox Game Pass, but it is simply one of the best games on the subscription service.
Tunic
Platform(s)

PC, PS4, PS5, Switch, Xbox One, Xbox Series X, Xbox Series S

Released

March 16, 2022

Developer(s)

Andrew Shouldice

How Long To Beat

12 Hours
Other Games On Xbox Game Pass Dark Souls Fans Might Love
Soulslikes are not a dime a dozen, so there is only a finite number of games that share significant similarities with FromSoftware's franchise. That said, fans of these types of projects should not limit themselves to just games that ape Dark Souls' combat or level design as they would miss out on some enjoyable titles that they are likely to enjoy. The upcoming games are worth consideration:
Monster Hunter Rise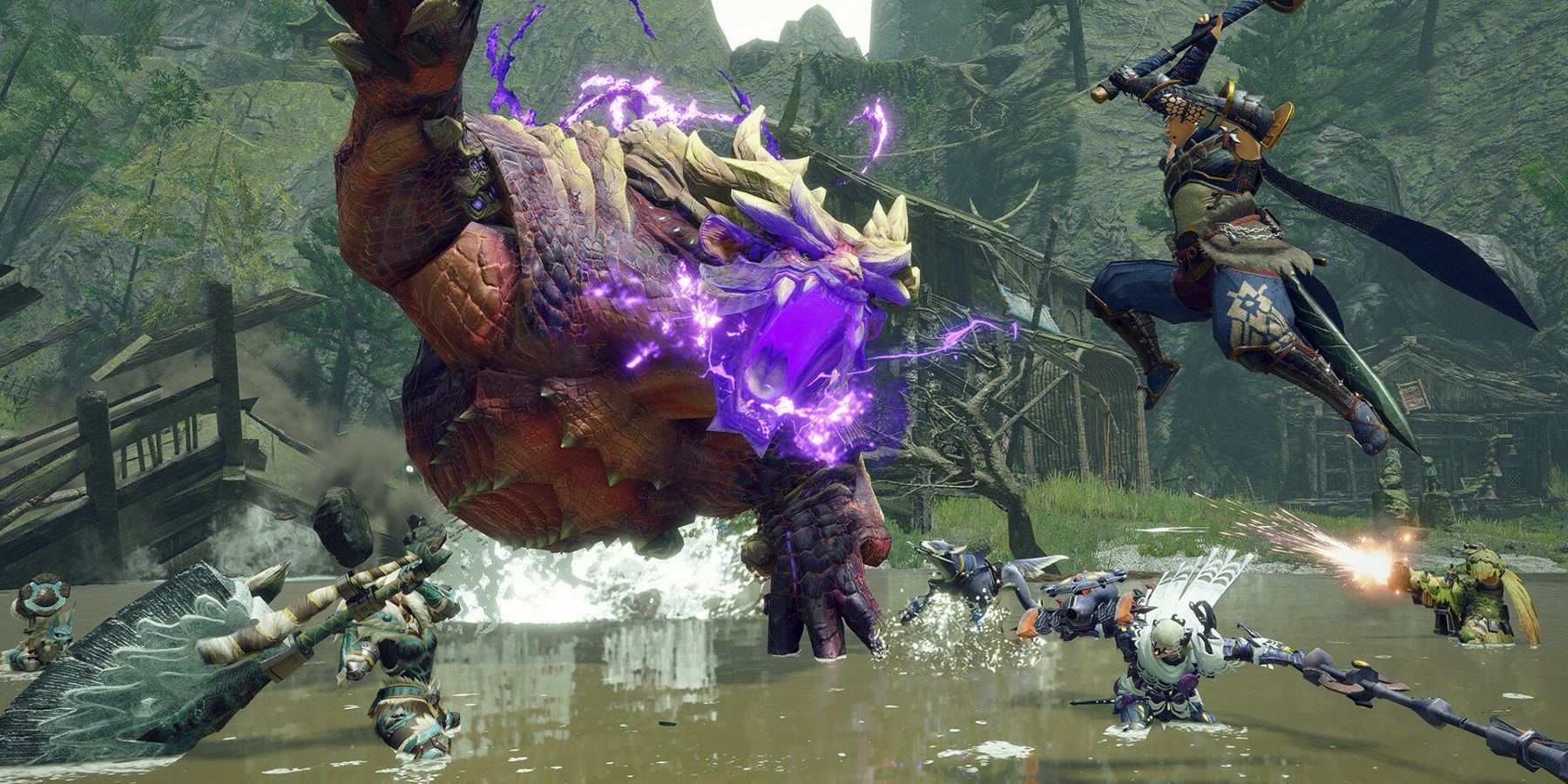 Similar to Demon's Souls, Capcom's Monster Hunter essentially started its own subgenre, one that has produced games like Dauntless and God Eater. Also, like FromSoftware's releases, Capcom's series is still the standard-bearer for these types of projects, and there are really no close competitors. Debuting on the Nintendo Switch before making its way to PC and ultimately other consoles, Monster Hunter Rise is the most accessible entry in the franchise, making it the perfect entry point for anyone who might have found previous entries like Monster Hunter Generations too intimidating.
RELATED: Action Games With The Most Engaging Co-Op Gameplay
Unlike its immediate predecessor, Monster Hunter World, Rise features smaller-scale maps, albeit ones that still provide room for a degree of exploration. For the uninitiated, Monster Hunter's gameplay loop involves defeating creatures to use their parts to create better armor and weapons needed to survive against deadlier threats. Rise's story campaign is just a glorified tutorial that can be completed within a few hours, and the real game begins once the credits roll. Players are free to pick from 14 weapon classes, all of which control and feel wildly different.
Monster Hunter Rise
Platform(s)

Switch, PC

Released

March 26, 2021

Developer(s)

Capcom

How Long To Beat

22 Hours
Dante's Inferno (Included With EA Play)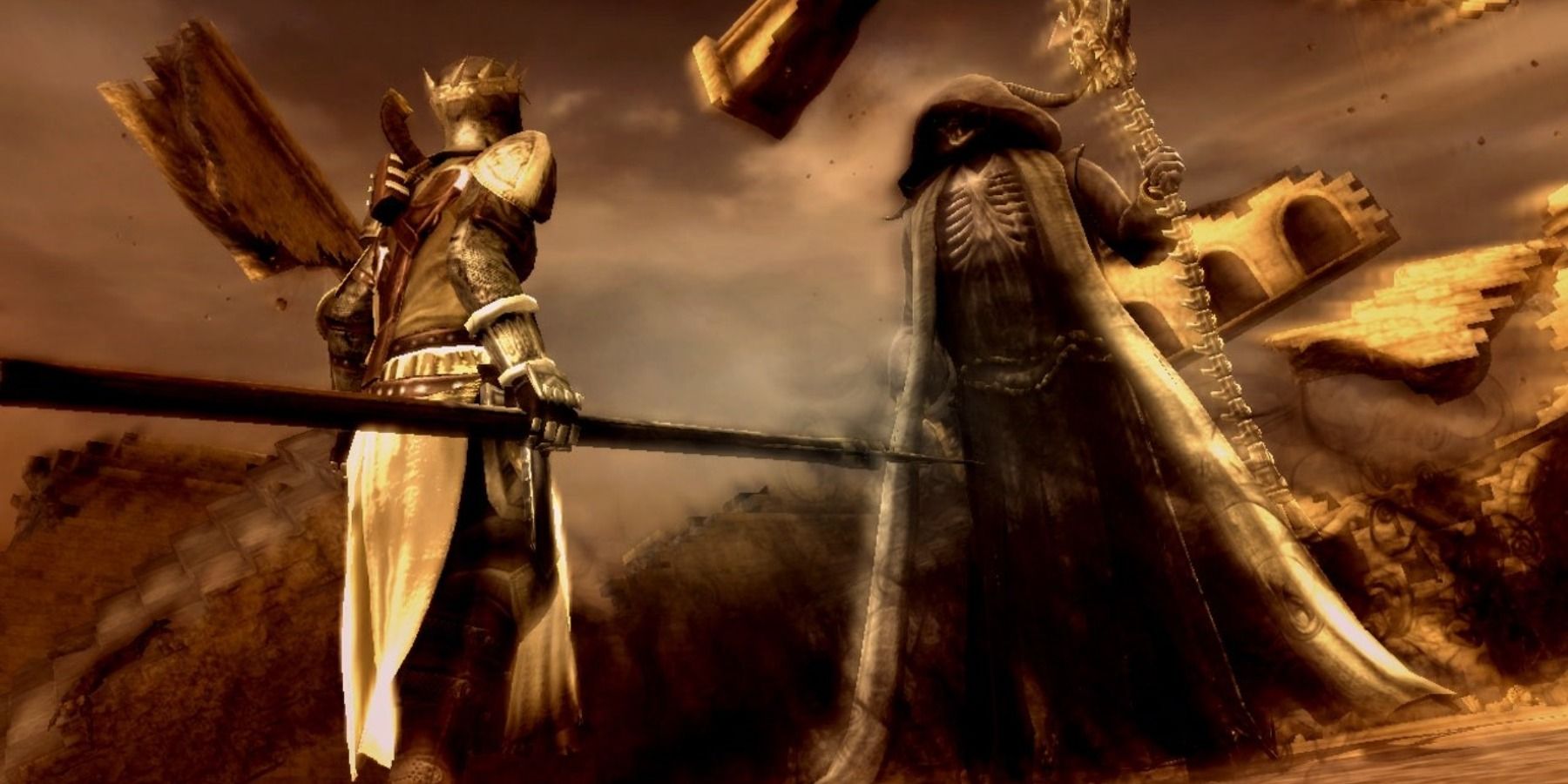 One of the older offerings on this list, Dante's Inferno still stands up for fans of Soulslikes who also enjoy a bit of old-school God of War. Created by Visceral Entertainment, the same team behind the popular Horror franchise Dead Space, Dante's Inferno is an action-packed take on the Divine Comedy. Players will control the "hero" as he makes his way through a Hellish landscape, armed with a power Scythe and Holy Cross.
Similar to Darksiders, players will find themselves engaging in fast-paced combat, puzzle-solving, and a series of platforming sections. Dante's Inferno is a great alternative for those seeking a Soulslike experience that is challenging but not overbearingly difficult, while also infusing other elements like puzzles and unique landscapes.
Dante's Inferno
Platform(s)

PSP, PS3, Xbox 360

Released

February 9, 2010

Developer(s)

Visceral Games

How Long To Beat

8 Hours
Terraria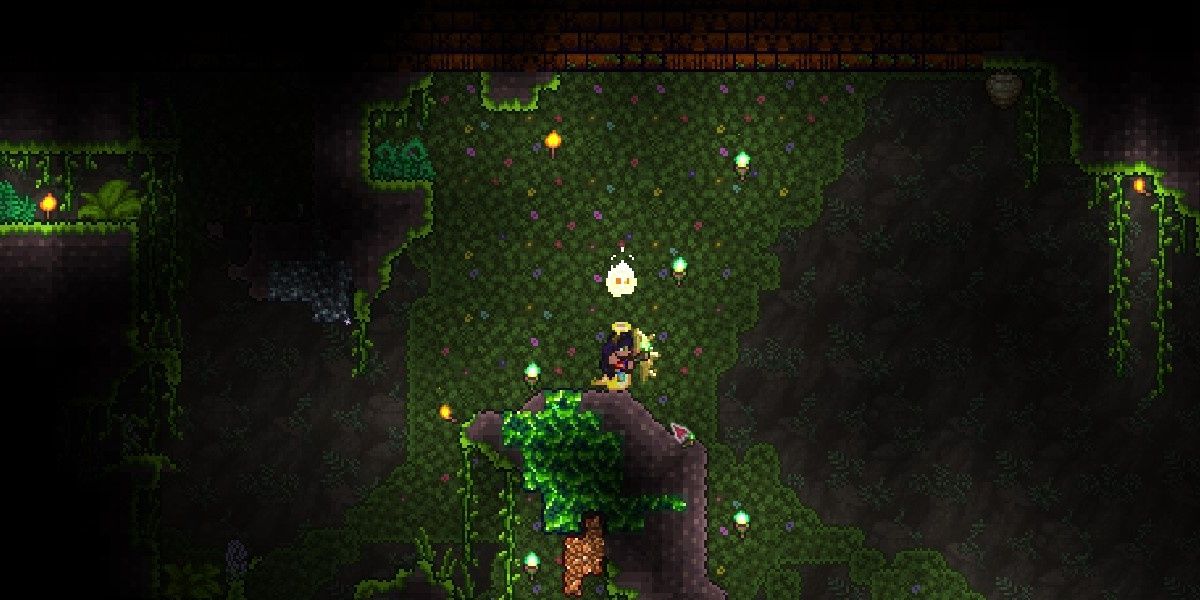 Although it seems simplistic from a graphical standpoint, Terraria has tons going for it in terms of gameplay. Similar to the Dark Souls line, players will find themselves exploring a sometimes unforgiving environment, surrounded by aggressive and challenging enemies. They must collect stronger gear, explore dungeons, and defeat a slew of impressive bosses if they want to make it to the end.
Terraria also features an immense modding community, with some designers creating add-ons that further increase the game's difficulty while simultaneously adding new bosses, areas to explore, and items to collect.
Terraria
Platform(s)

PC, PS3, PS4, PS5, Xbox 360, Xbox One, Xbox Series S, Xbox Series X, Switch, Vita, iOS, Android, macOS, Linux, 3DS, Stadia

Released

May 16, 2011

Developer(s)

Re-Logic

How Long To Beat

100 Hours
Immortals Fenyx Rising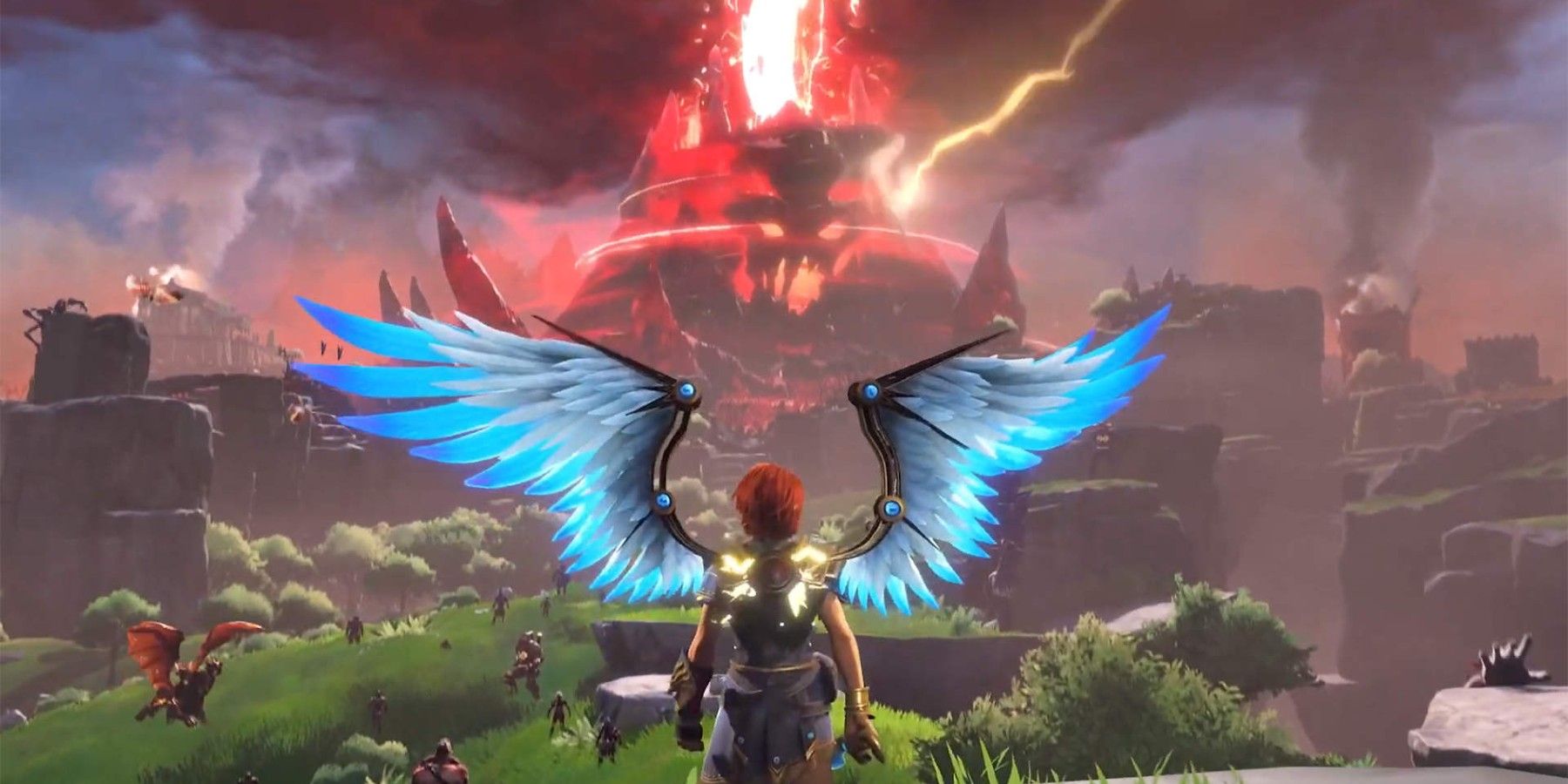 Those who enjoyed Dark Souls and its explorative combat may want to check out Immortals Fenyx Rising. Although this release plays much more like Assassin's Creed Odyssey and The Legend of Zelda: Breath of the Wild than it does any of the Dark Souls releases, it's still a blast to play through and features solid combat. Immortals Fenyx Rising is a story-driven Greek-themed adventure and features a lot of lore-rich locations for players to explore.
Despite featuring a story with some rather high stakes, Ubisoft's game has a fairly comedic tone as it is narrated by Prometheus while Zeus provides color commentary. This element is probably the most divisive part of the game, as otherwise, Immortals Fenyx Rising is a satisfying package with a vibrant aesthetic, fast-paced and stylish combat, and a few enjoyable boss fights.
Immortals Fenyx Rising
Platform(s)

PS5, PS4, Xbox Series X, Xbox Series S, Stadia, Xbox One, PC, Switch

Released

December 3, 2020

Developer(s)

Ubisoft Quebec

How Long To Beat

25 Hours
Hellblade: Senua's Sacrifice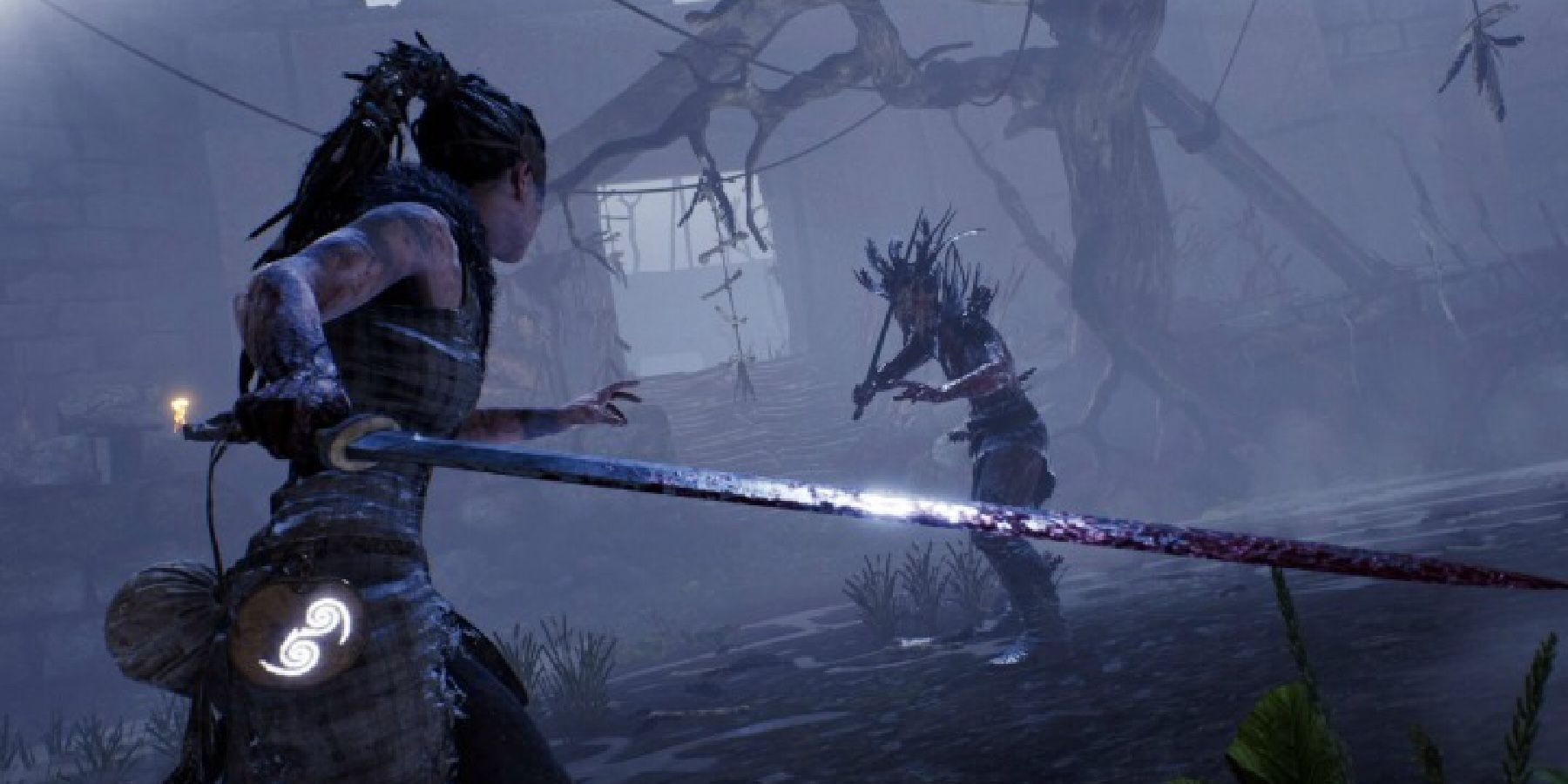 Ninja Theory specializes in AA action-adventure games, and the developer has amassed a respectable resume. While Heavenly Sword and Enslaved: Odyssey to the West definitely have their positives, Hellblade: Senua's Sacrifice is arguably Ninja Theory's best game, and it proved successful enough to warrant the creation of a sequel that will be launching directly on Xbox Game Pass. Now, Hellblade is really nothing like a Soulslike, and anyone yearning for an open-ended world that encourages exploration, loot, or a robust combat system should look elsewhere. The game simply focuses on other elements, and it does them generally very well.
After losing her partner, Senua heads into the underworld in order to save his soul, a journey that requires visiting Hela. Taking inspiration from Norse mythology, Hellblade is an unsettling dark fantasy that dives deep into its protagonist's psychology, touching upon themes of mental health along the way. Leaning into horror territory at times, this short but effective game does a brilliant job of showcasing Senua's heartbreak, trauma, and resilience, all the while delivering engaging gameplay. The latter largely comes in the form of puzzles and melee combat sections that are intense but repetitive.
Senua's Saga: Hellblade 2 has been in development for a number of years and will launch on PC and Xbox Series X/S.
Hellblade: Senua's Sacrifice
Platform(s)

PS4, Xbox Series X, Xbox Series S, Switch, PC

Released

August 16, 2017

Developer(s)

Ninja Theory

How Long To Beat

8 Hours
Moonlighter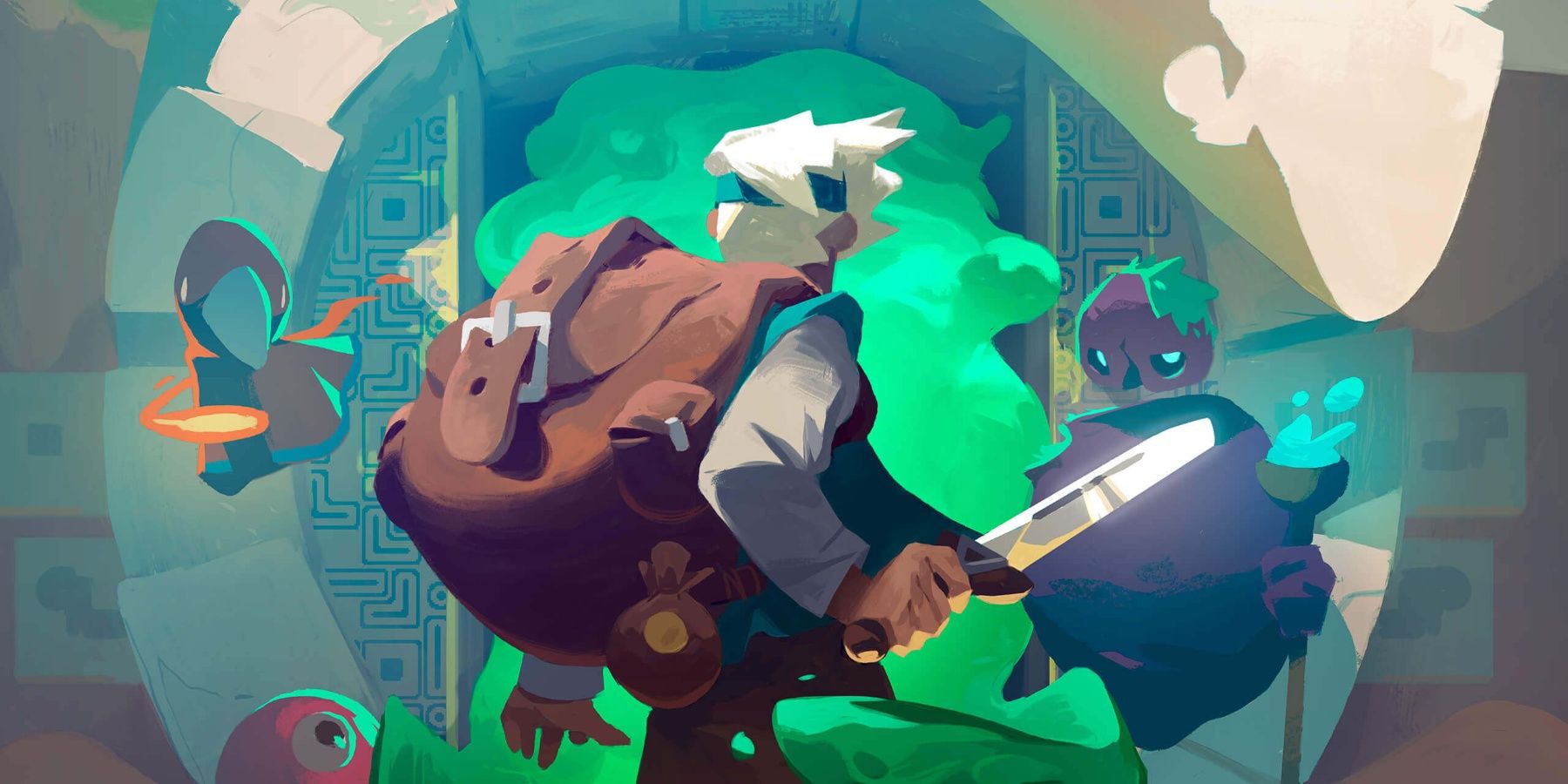 Moonlighter is nowhere near as difficult and dreary as Dark Souls, but it can offer a great change of pace for fans of the series. It's beautifully crafted, with amazing 2D visuals and a top-down style akin to retro The Legend of Zelda titles. Players will take control of a shop, hoping to restore it to its former glory by crafting items and collecting rarities to sell to townsfolk and adventurers.
While it starts out relatively easygoing, players will soon find themselves delving into multiple dungeons and tangling with enemies and bosses in order to collect specific materials and goods to upgrade their shop and unlock new crafting recipes. It's a great mixture of shop management and entertaining combat.
Moonlighter
Platform(s)

PS4 Pro, Xbox One, PC, Switch

Released

May 29, 2018

Developer(s)

Digital Sun

How Long To Beat

14 Hours
Ryse: Legendary Edition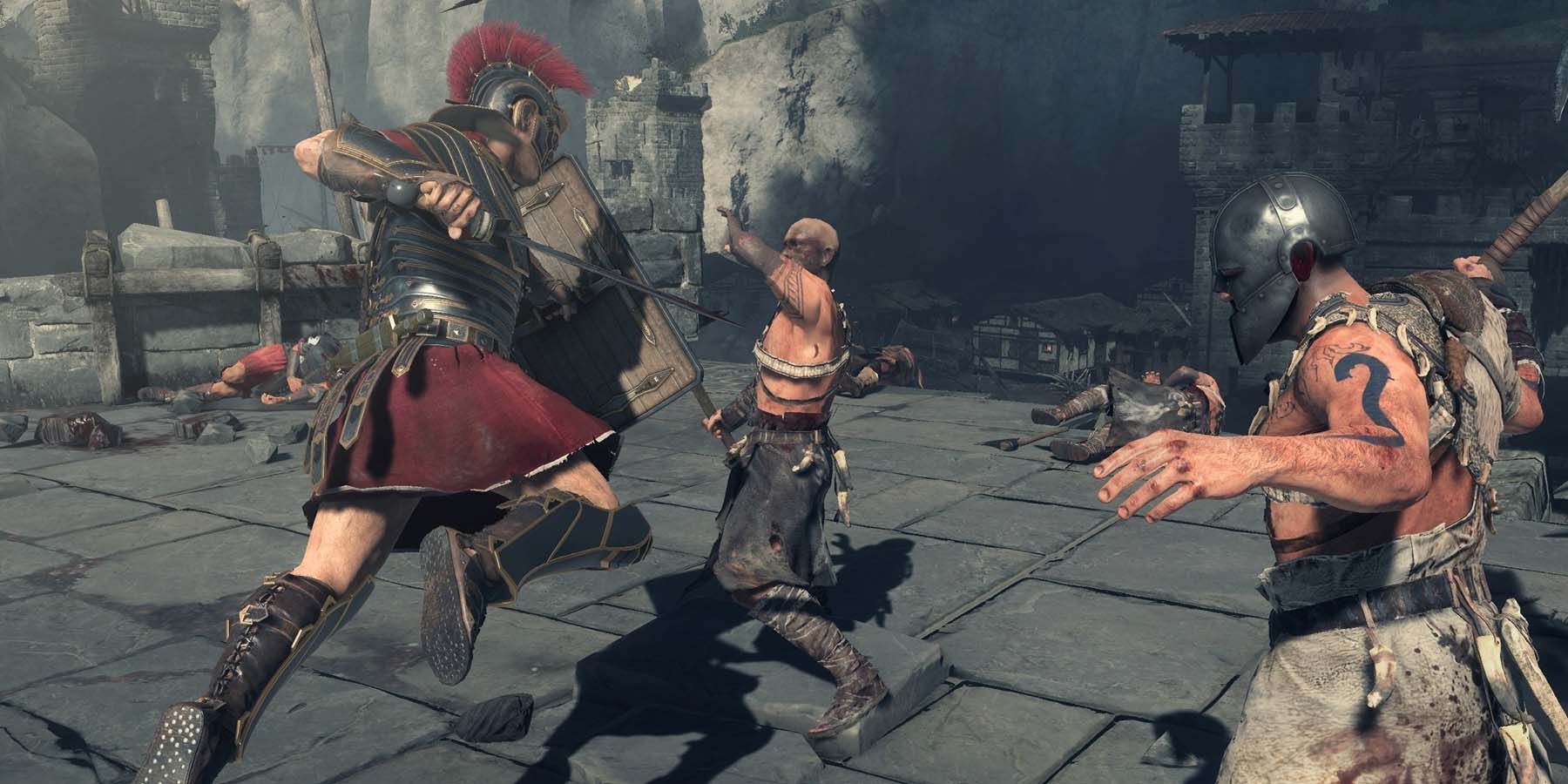 An Xbox One launch title, Ryse: Son of Rome garnered quite a bit of criticism as it simply was not a console seller. A technical showcase of the system's power, Ryse is still one of the most beautiful Xbox One games, and it is well worth a playthrough just to marvel at the detailed environments.
RELATED: The Best Souls-Like Games On Amazon Luna
While repetitive, the combat is impactful, satisfying, and intense, and the story's short length means the game does not overstay its welcome. Ryse does not have many similarities to a Souls game, however, people looking for an action title that can be completed over a weekend can do much worse than this 2013 title.
Ryse
Platform(s)

Xbox One, PC

Released

November 22, 2013

Developer(s)

Crytek

How Long To Beat

6 Hours
Ni No Kuni 2: Revenant Kingdom – The Prince's Edition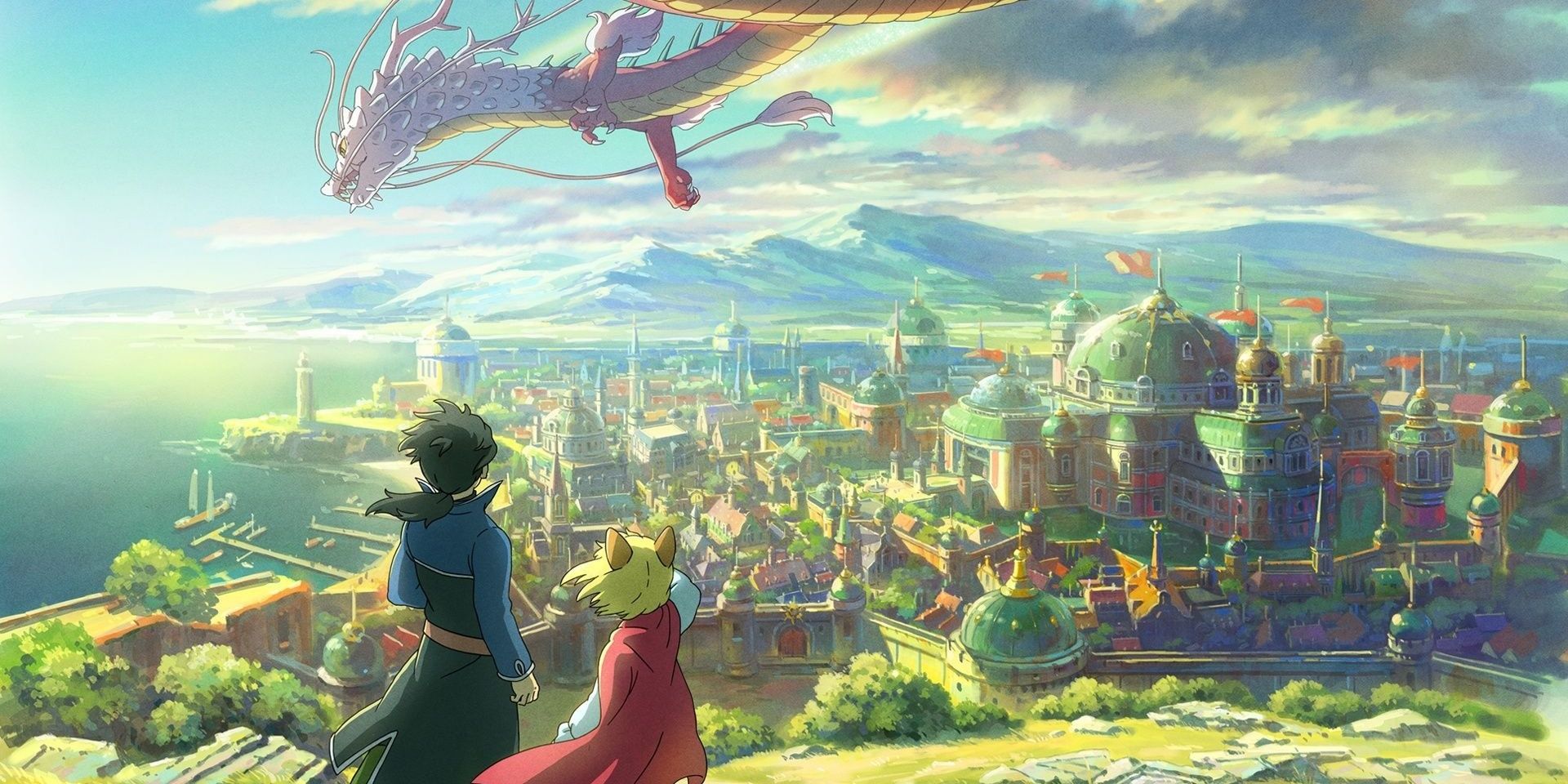 Level-5's Ni no Kuni games have such wildly different tones, visual styles, and gameplay to Dark Souls, they are difficult to downright recommend to fans of the latter. Wrath of the White Witch's combat tends to be a sticking point for new players due to its lackluster partner AI, although the game is otherwise great. Its sequel, Revenant Kingdom, is in a strange place since it is arguably the more consistent experience, despite generally not being held in as high esteem as its predecessor. More importantly, the game's hack and slash combat is a lot more enjoyable than the original game's system, even if it can be a bit too easy at times.
Even if it is not a great pick for Soulslike fans, Revenant Kingdom is an easy recommendation for anyone searching for an action JRPG with gorgeous visuals and an engaging storyline. If nothing else, Level-5's vibrant and positive title should provide a break from the hopeless grimdark worlds that populate most Soulslike projects, all the while still offering a mature campaign.
Ni No Kuni 2: Revenant Kingdom
Platform(s)

PS4, Switch, PC, Xbox Series X, Xbox Series S, Xbox One

Released

March 23, 2018

Developer(s)

Level 5

How Long To Beat

40 Hours
Alice: Madness Returns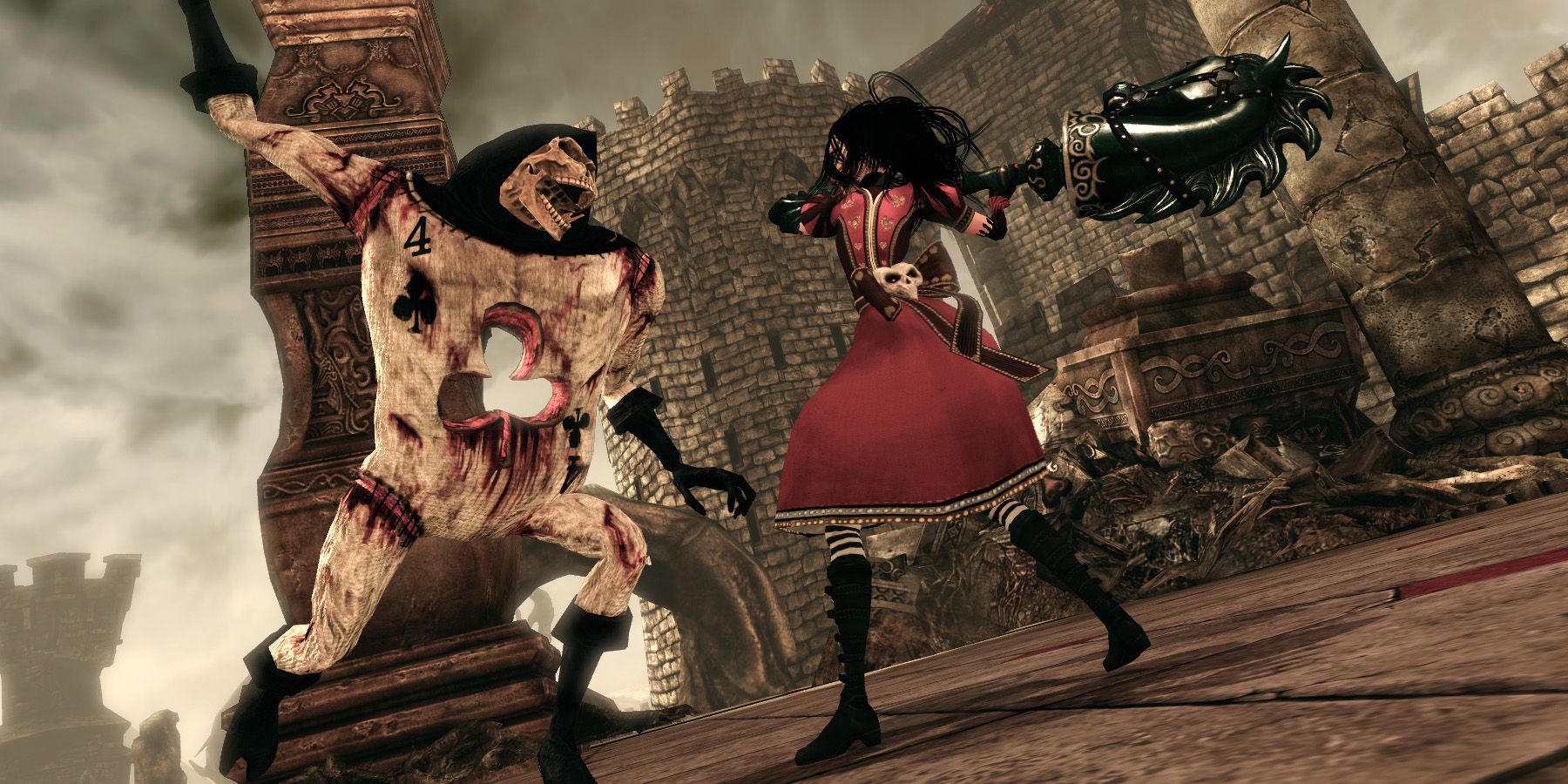 American McGee's Wonderland is nothing like Disney's interpretation. In this 2011 release, Alice returns to a gothic nightmare fueled by trauma and danger. Luckily, this version of Alice can more than take care of herself, and she is ready and willing to hack and slash her way through anything Wonderland can throw at her.
Alice: Madness Returns focuses heavily on melee combat, although the gameplay is closer to something like Devil May Cry than Dark Souls. Split into distinct areas, each level is huge and visually stunning in a macabre sort of way, and Wonderland is home to a plethora of horrifying entities that would not look out of place in a FromSoftware project.
Alice: Madness Returns
Platform(s)

PC, PS3, Xbox 360

Released

June 14, 2011

Developer(s)

Spicy Horse

How Long To Beat

15 Hours
Hi-Fi Rush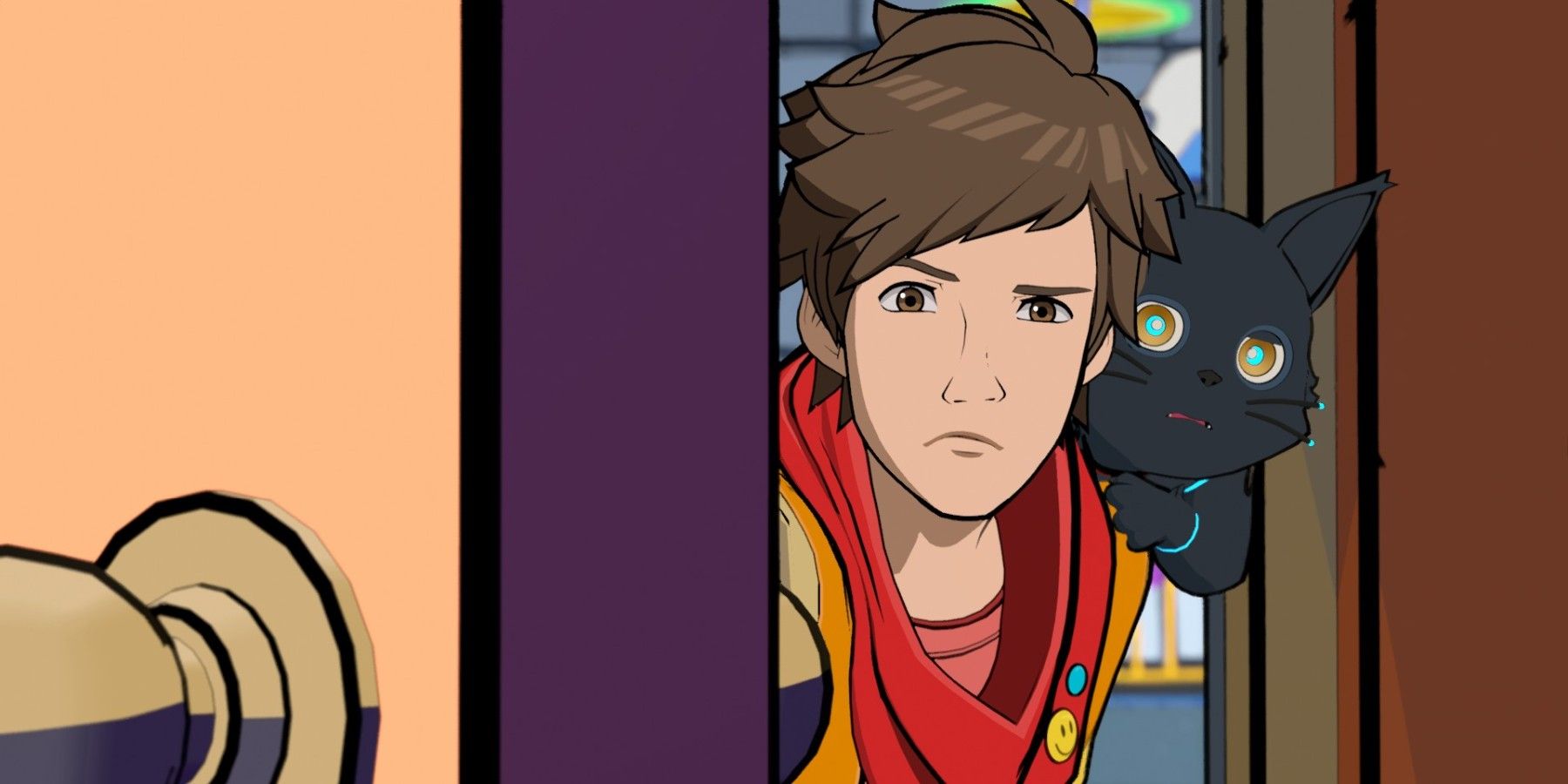 With cartoon visuals, a humorous tone, and rhythm-based combat, Hi-Fi Rush is recommended for anyone looking for a hack and slash game that, in many ways, is the direct opposite of a Soulslike project. Yearning to be a rock star, Chai heads to Vandelay Technologies to see if they can grant him a cybernetic arm; naturally, the protagonist ends up with a music player lodged within his chest. Also, Vandelay is led by a corrupt CEO and Chai joins a small resistance force that is determined to bring down the villain. Hi-Fi Rush does not take itself seriously at all, with most of the cutscenes opting for a comedic tone that makes great use of Chai's faux-cool attitude.
Soulslikes have combat systems that revolve around reading and memorizing an enemy's moveset, and the same could be said for Hi-Fi Rush. That said, the game adds a twist by syncing attacks to the soundtrack, encouraging players to hear their way to victory. Chai also receives a boost when he performs actions to the beat.
Hi-Fi Rush
Platform(s)

Xbox Series X, Xbox Series S, PC

Released

January 25, 2023

Developer(s)

Tango Gameworks

How Long To Beat

8-10 Hours
Prey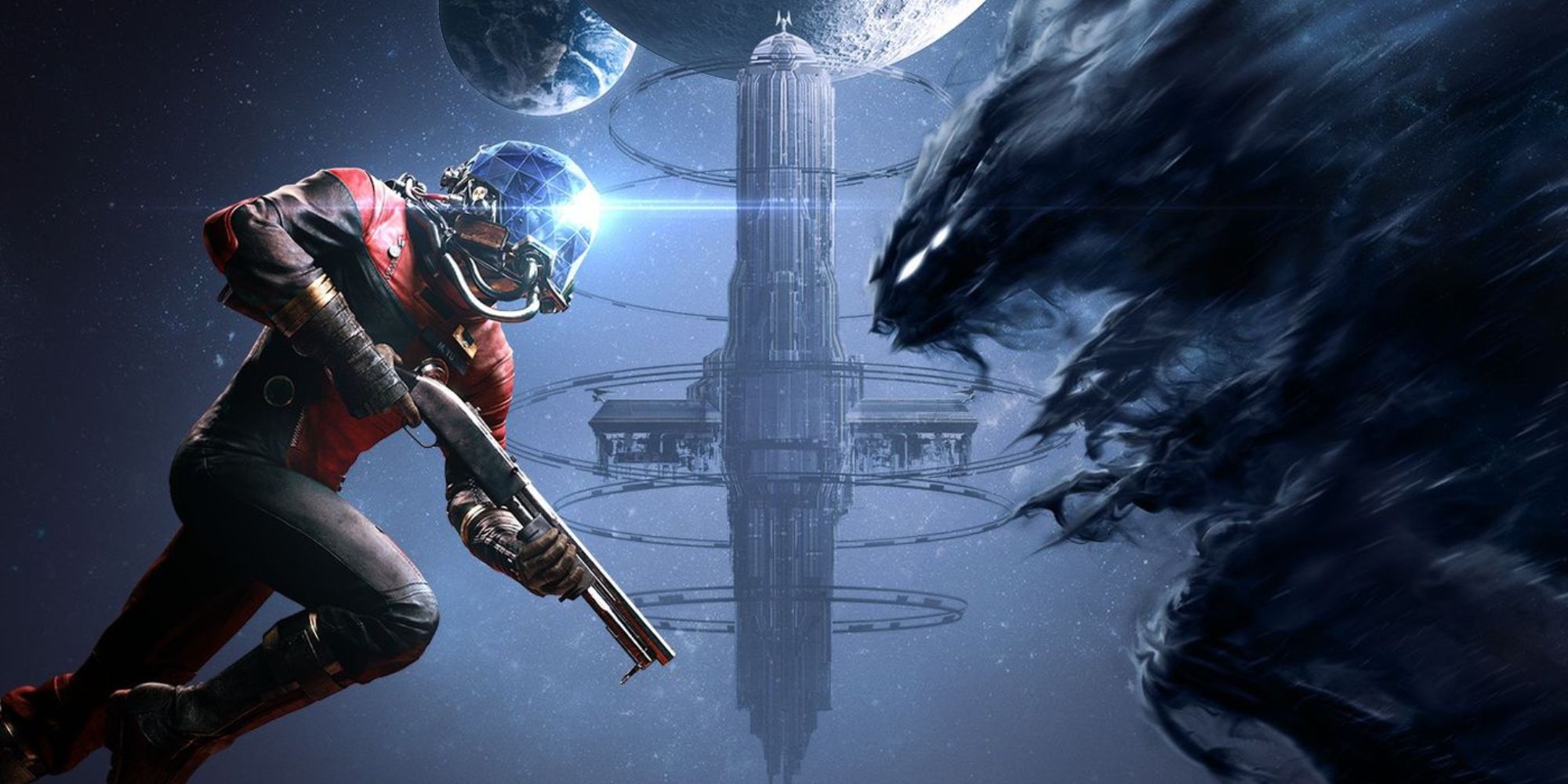 In terms of mechanics, Arkane's projects tend to be far removed from a traditional Soulslike. For one, the developer specializes in first-person sims that incorporate things like stealth along with RPG elements. Be it Dishonored or Deathloop, these games generally encourage players to exercise their creative freedom and decide how they would like to approach most scenarios. Although very much cut from the same cloth as Arkane's other releases, Prey sets itself apart by adding a survival horror tinge to the formula. Set in a space station that has become infested with a strange gooey threat, the 2017 release features a splendidly designed Metroidvania-style map and arguably the developer's best world-building to date, a statement that is not made lightly.
Gameplay-wise, Prey is a slow-paced first-person action game that blends (relatively) traditional weapons with a range of unique abilities. The campaign does not hand-hold players at all and rewards people who are willing to explore, investigate, and experiment. Prey's combat is likely to be the biggest sticking point with Soulslike fans since it takes a while to blossom into something memorable, but the rest of the package is fantastic right out of the gate.
Prey
Platform(s)

PS4, Xbox One, PC

Released

May 5, 2017

Developer(s)

Arkane Studios

How Long To Beat

16 Hours
Assassin's Creed Origins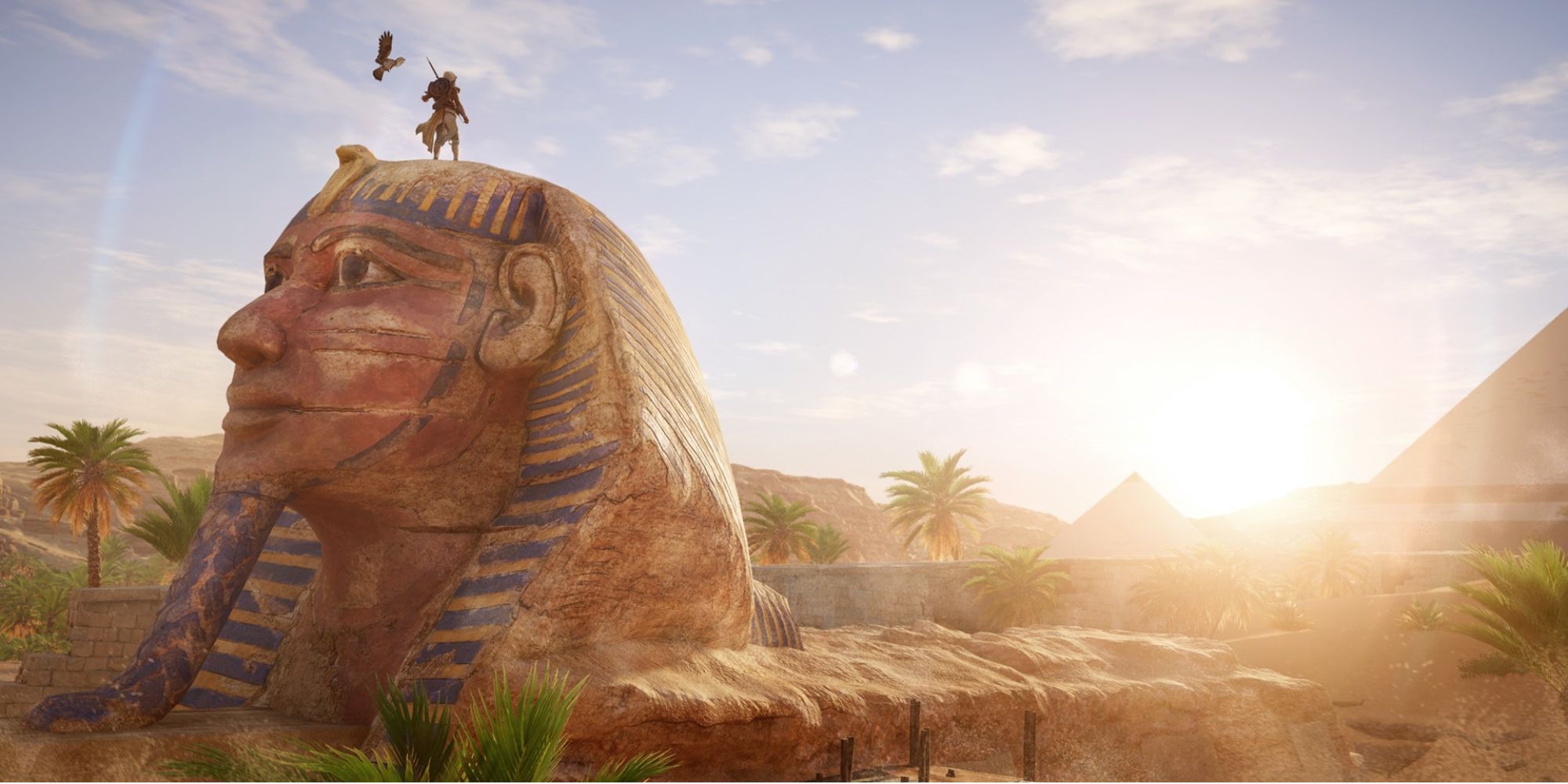 Ubisoft's Assassin's Creed had started to grow stale by 2017, prompting the franchise to shake things up with Origins. While not a complete departure from previous entries in the series, this game added more role-playing elements via skill trees and a wide array of loot.
RELATED: Assassin's Creed Origins: Best Armor, Ranked
Notably for Souls fans, Ubisoft used this release to introduce a new combat system that allowed battles to flow more seamlessly and gave players more precision over their actions. Although not quite as refined as something like Bloodborne or Dark Souls 3, Origins' melee combat is enjoyable, and it blends well with the franchise's trademark stealth and parkour.
Assassin's Creed Origins
Platform(s)

PS4, Xbox One, PC, Stadia

Released

December 15, 2020

Developer(s)

Ubisoft

How Long To Beat

30 Hours
Ninja Gaiden: Master Collection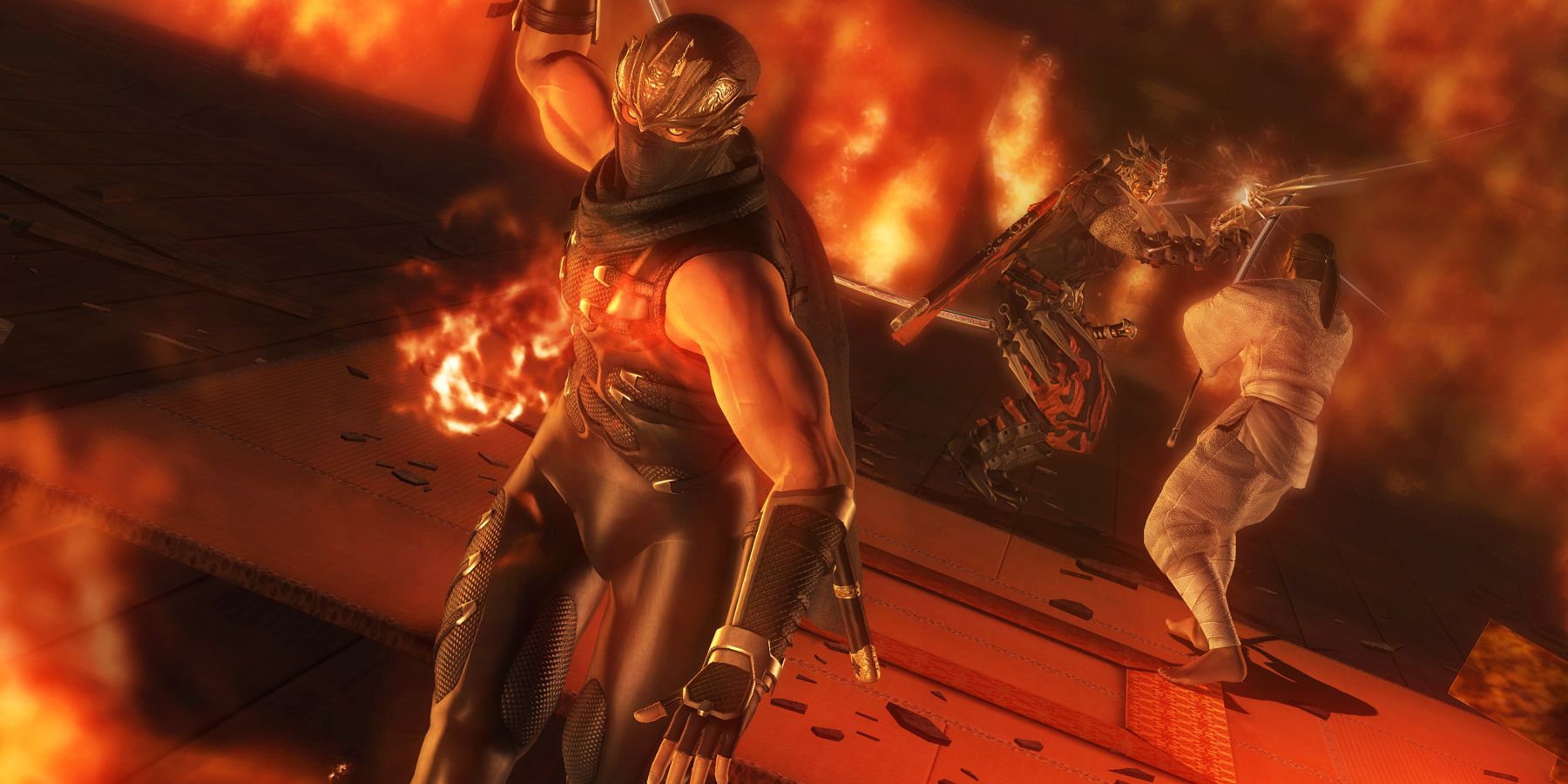 Team Ninja's Ninja Gaiden trilogy is responsible for some of the action genre's highest high points, particularly the first two 2000s games. The Master Collection contains remasters of Ninja Gaiden Sigma, Ninja Gaiden Sigma 2, and Ninja Gaiden 3: Razor's Edge, marking the Xbox debut for the first two games.
Although an argument can be made that this trilogy does not contain the best versions of every game, the content here is still top-notch, delivering frantic and addictive combat that requires dedication to master. Ninja Gaiden plays wildly different from any of the Dark Souls games, but they both demand that players study their aggressive enemies in order to survive.
Out of the three games, Ninja Gaiden Sigma is the best overall experience, and this version is easier than the more famous Black iteration. The sequel is not a stark departure from its predecessor, and it has fun boss fights along with a solid selection of weapons. Razor's Edge is almost inarguably the weakest game of the trilogy, but it is still a passable hack and slash game in its own right.
Ninja Gaiden: Master Collection
Platform(s)

PC, PS4, Switch, Xbox One

Released

June 10, 2021

Developer(s)

Team Ninja

How Long To Beat

30 Hours
F.I.S.T.: Forged In Shadow Torch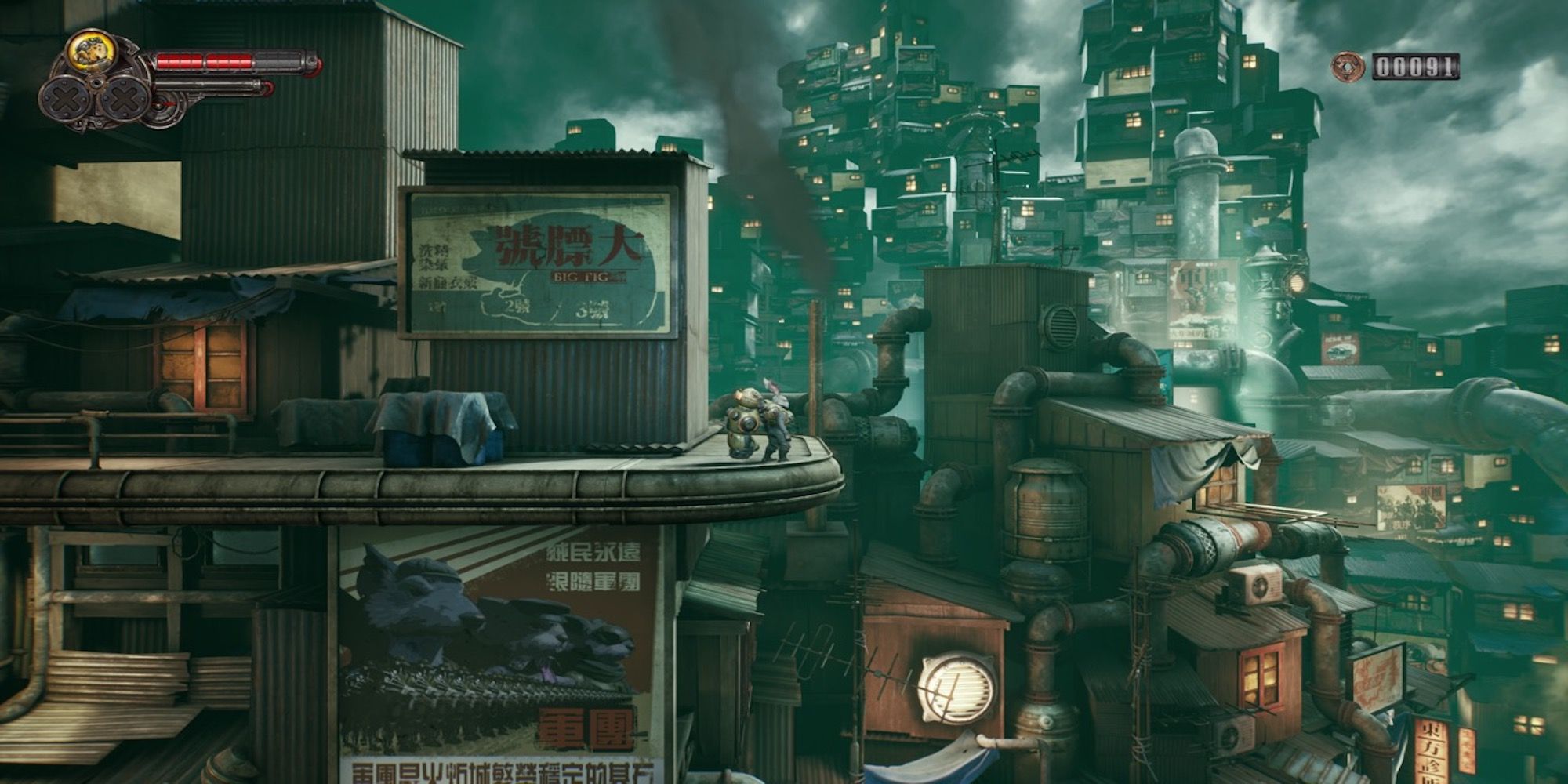 Originally a PlayStation exclusive, F.I.S.T.: Forged In Shadow Torch finally made its way to Xbox in June 2023, with its launch coinciding with a Game Pass debut. In the indie scene, 2.5D Metroidvanias have become so commonplace that new releases have started to blur together. Due to the sheer volume of competition in the market, a game needs to be better than "decent" to stand out from the crowd, and F.I.S.T.: Forged In Shadow Torch utterly decimates that ceiling. Set in a grimy and decrepit Steampunk city that is impressively detailed, the title knocks its urban jungle environments out of the park. F.I.S.T. brings to life a purposefully ugly and uncomfortable world that has a long and tumultuous history, one that is explored quite well throughout the lengthy campaign.
As far as the gameplay and level design are concerned, F.I.S.T. primarily sticks to the standards that have come to define Metroidvanias. Players will get to explore a relatively expansive map that is filled with secrets and new areas that can only be accessed once special items or abilities are unlocked. Compared to most of the genre's releases, F.I.S.T.'s combat system is quite involved and complex since it focuses heavily on combos and features a wide assortment of mechanics.
F.I.S.T.: Forged In Shadow Torch
Platform(s)

PC, PS4, PS5, Switch, Xbox Series X, Xbox Series S

Released

September 7, 2021

Developer

TiGames

How Long To Beat

12 Hours
Dead Space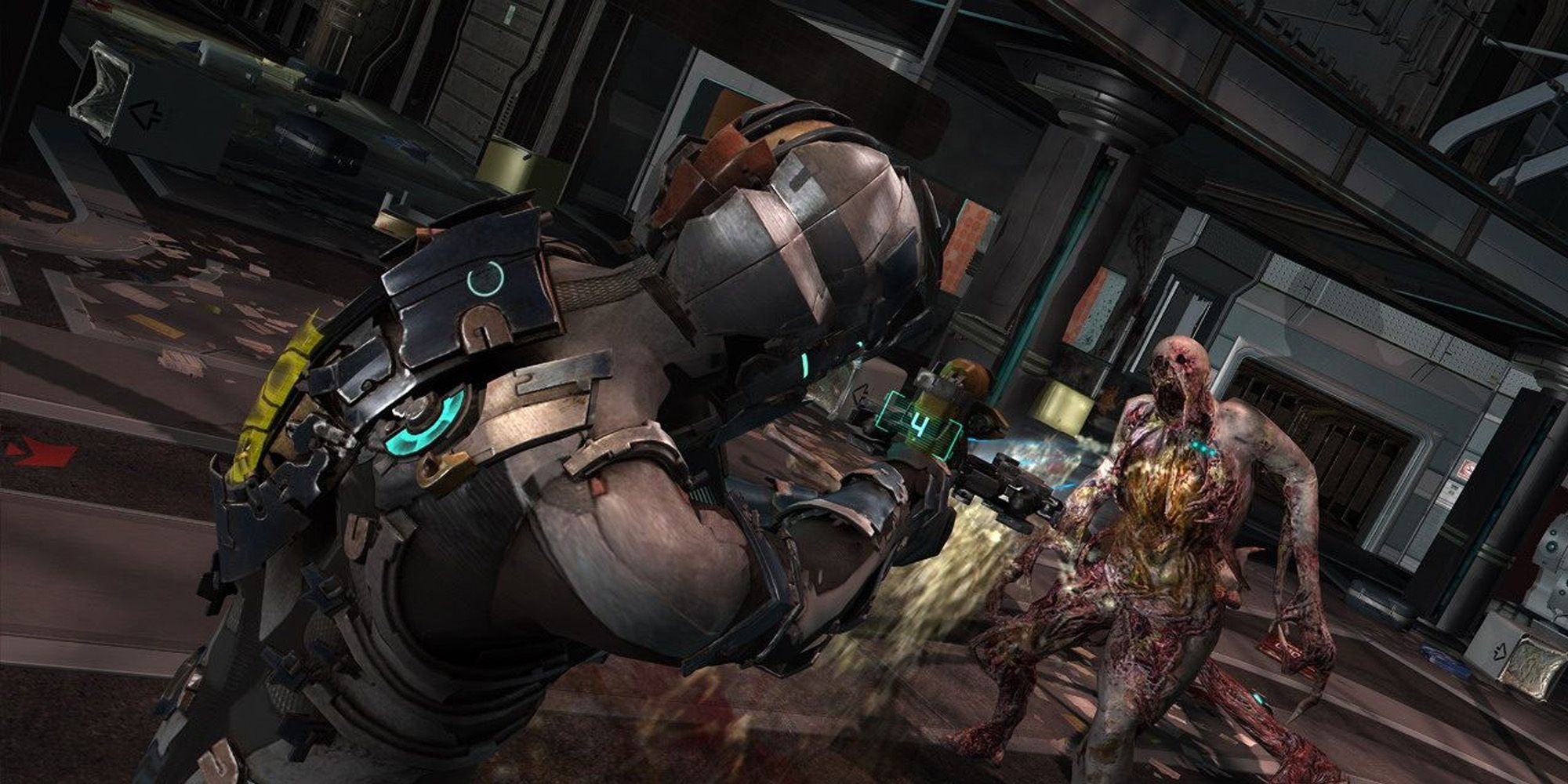 A contender for the best sci-fi horror game of all time, Dead Space is a masterpiece of suspense, atmosphere, and satisfying gameplay. As a third-person shooter set in a spaceship, Visceral's 2008 masterpiece shares little in common with Dark Souls; however, the two are both intense epics that successfully ensure that players constantly feel vulnerable.
The Necromorphs are terrifying entities that would not look out of place in a FromSoftware project, and they are always a threat. Unlike its sequels, the original Dead Space does not bog itself down too much with plot, opting to just let players exist in this futuristic hell.
Dead Space
Platform(s)

PC, PS3, Xbox 360

Released

October 14, 2008

Developer(s)

Visceral Games

How Long To Beat

11 Hours
MORE: The Best RPGs On Xbox Game Pass