Epic Games has announced its next big event in Fortnite will take place next month with promises of massive changes to the game, and it seems rapper Eminem will kick it off in the Chapter 4 finale Live Event.
Slim Shady Has Skin in the Game
Fortnite: The Big Bang is set to take place on December 2, 2023. 2 PM ET to usher in Chapter 5 after a short throwback season that saw the original map return. The chapter-ending events usually signify a significant change to the game's world, but this time, it is expected it will be an even more significant overhaul as the game enters its 5th year.
Leaks aplenty have gone around about what's new for Chapter 5 and what the Big Bang Event might entail. Eminem's involvement looks fairly certain at this point, but it's not known in what capacity that might be. A concert? Maybe. A skin? Almost definitely as some leaked images such as the one below have shown. But a leaked loading screen for the event is also among the evidence Slim Shady will play a part in The Big Bang.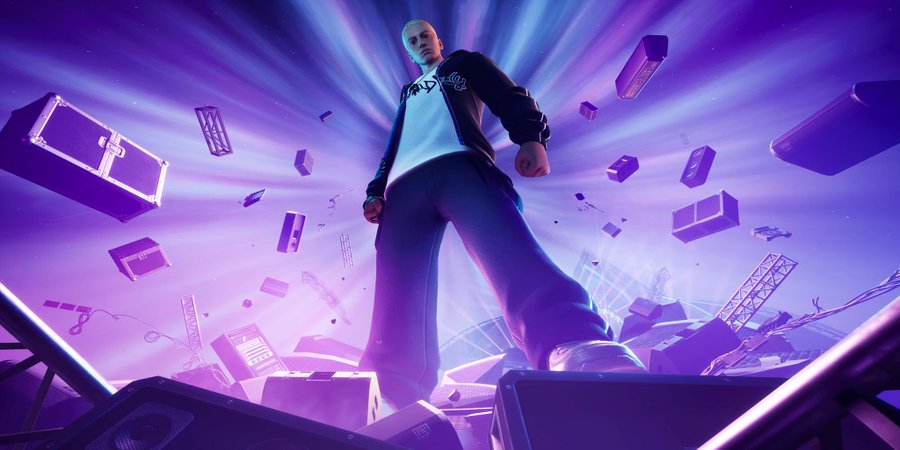 A Lego collaboration is one of the rumored additions for Chapter 5, with the official Lego account posting a little Lego Loot Llama. It can also be seen in the teaser image alongside musical instruments and a giant rubber duck.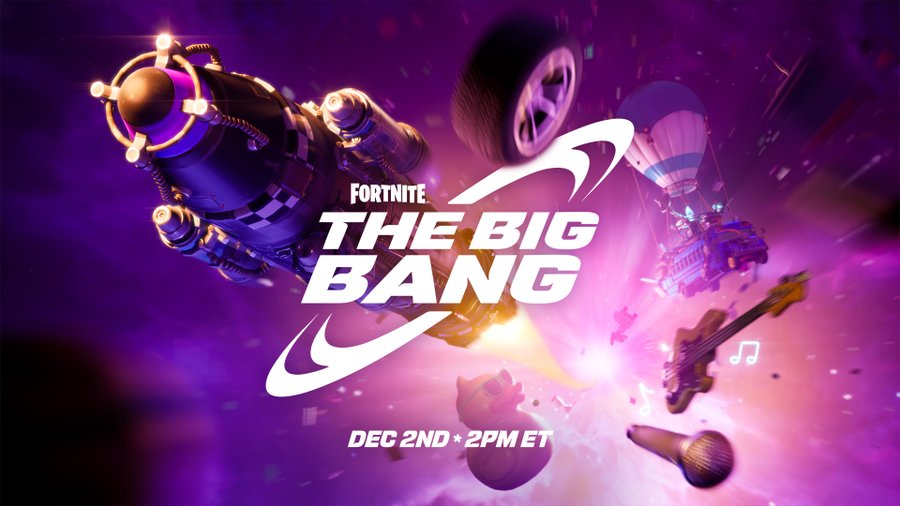 Fortnite's OG Chapter recently saw the game clock up 44 million players, a record high.