Loot Gaming is a monthly subscription box from Loot Crate featuring collectibles, apparel, accessories and more from the biggest and best video game universes. Each box will have $60 in items, plus a booklet/mini-mag and pin.
DEAL: Save 15% on any subscription when you use this link and coupon code HELLOSUBSCRIPTION15.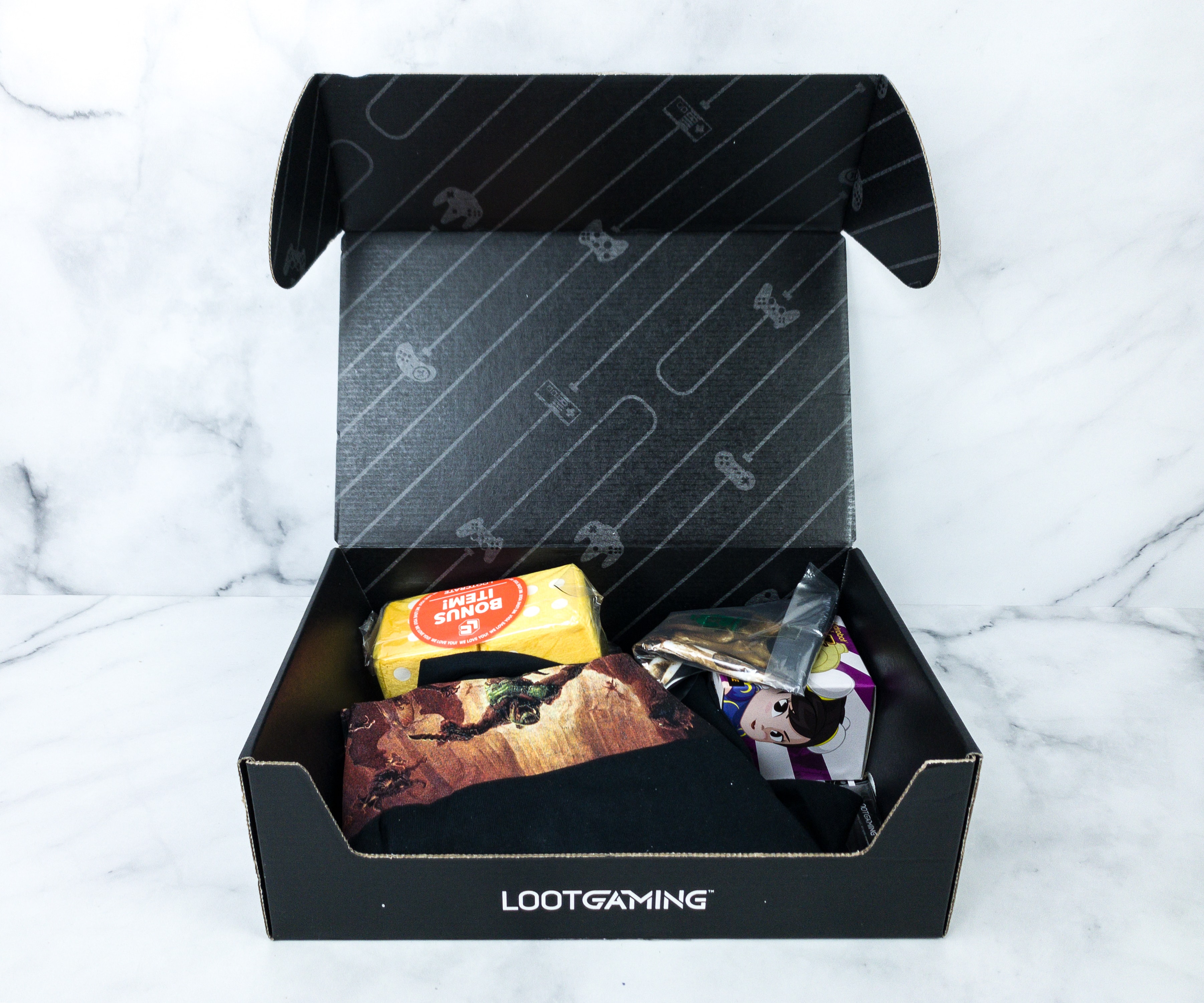 All the items are neatly packed inside the box.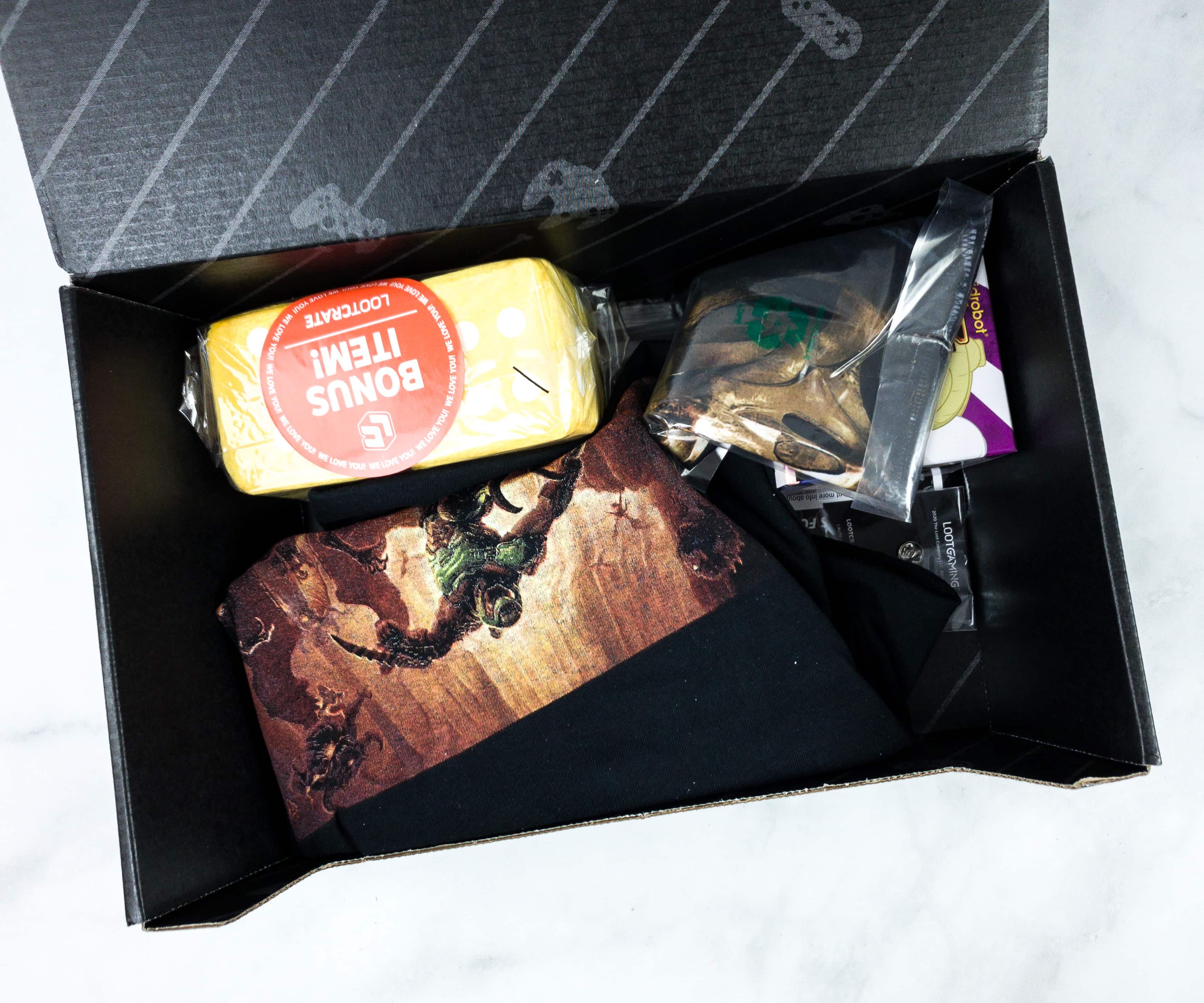 There are no other packing materials or fillers inside.
The card contains a QR code that will take you to the virtual copy of your box insert! The theme for March 2020 Loot Gaming Box is COMBAT!
Everything in my March 2020 box!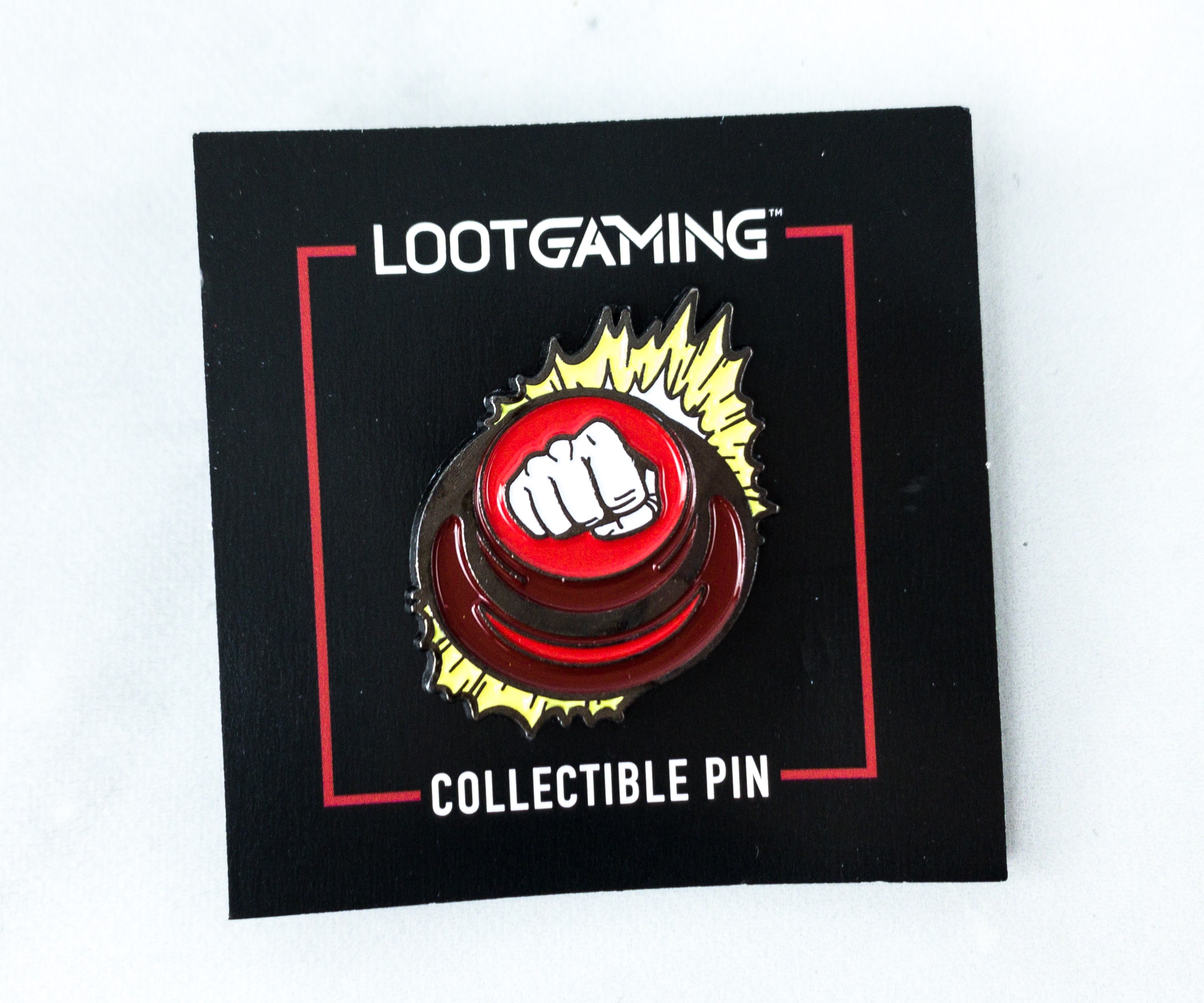 Loot Gaming Combat Pin. This month's featured pin looks like a red power button you'll find in many games.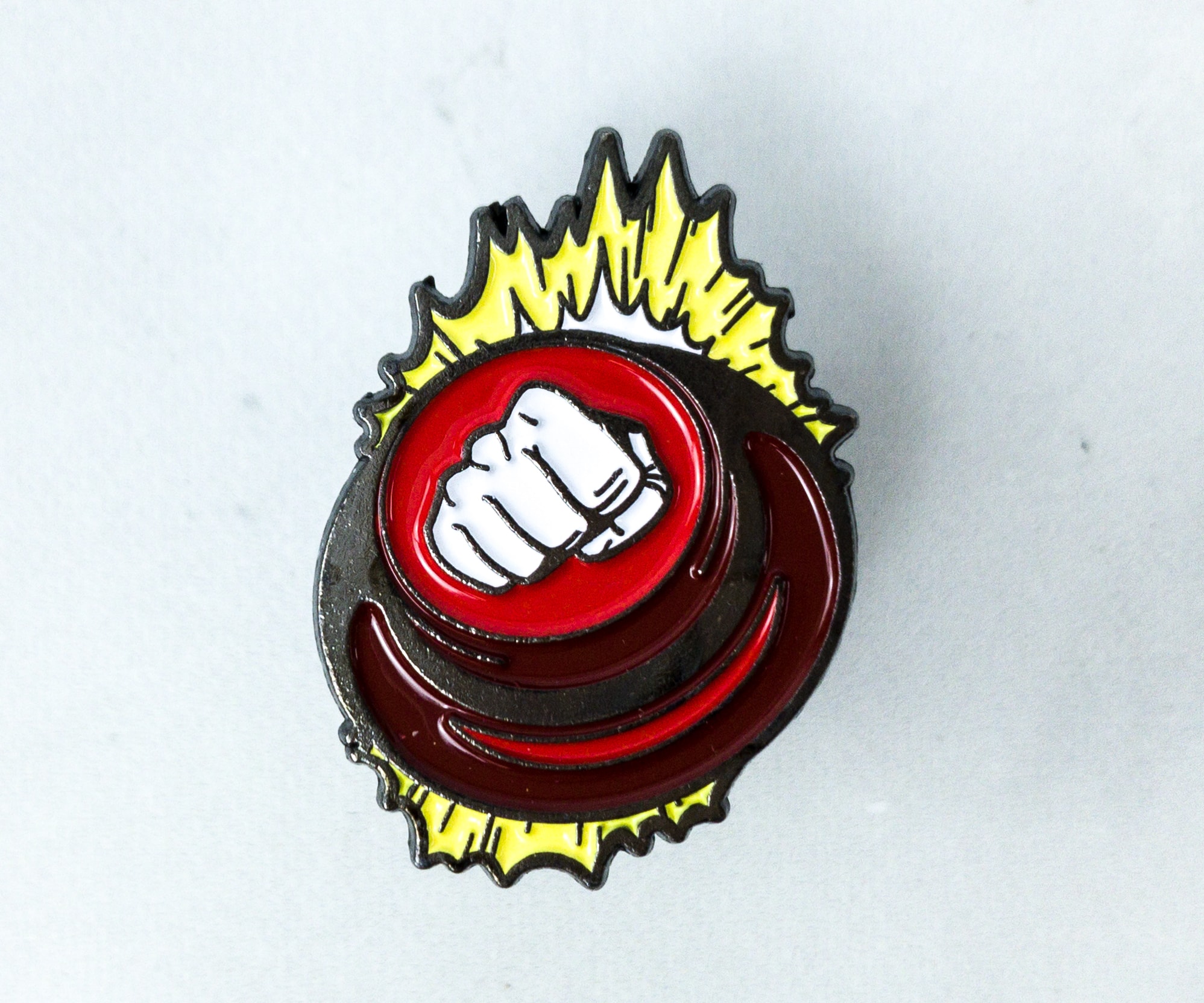 It has a closed fist in the middle and a powerful yellow aura around it!
Mortal Kombat 11 Buff. Buffs are accessories which are used to keep the neck, face and head warm, dry, and protected from the sun. Here's one that features Scorpion from Mortal Kombat!
The back of the buff has the Mortal Kombat symbol. This gear is very lightweight but can serve as a face mask in a pinch!
DOOM Eternal Notebook. DOOM Eternal is a first-person shooter game and it's featured in this notebook! There's DOOM Slayer on the cover, and he's looking really fierce, like he just finished a hard-fought battle!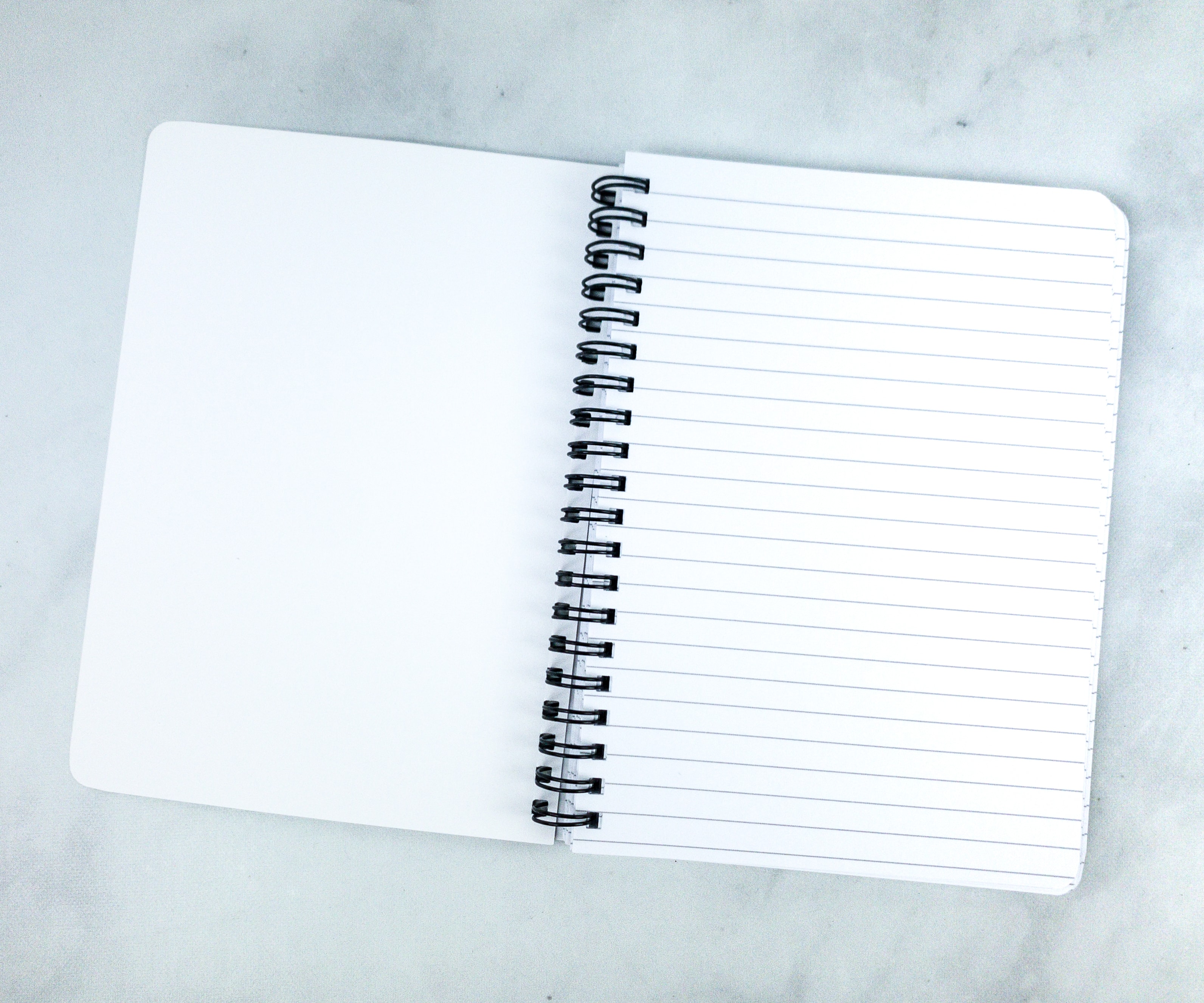 The pages of the spring-bound notebook are lined. They're also thick enough, so ink from pens don't bleed through.
Bonus: Fallout 4 Atom Cats Fuzzy Dice. I got a bonus item, and this is the same as what I got from Fallout Crate April 2019 box.
The Atom Cats is a minor faction dedicated to the usage of the power armor in the game. These guys usually wear leather outfits and a hotrod-themed paint job on their power armor.
These fuzzy dice are soft and they can be hung somewhere, like your car rearview mirror. I love them and they can serve as little pillows that I can squish as well!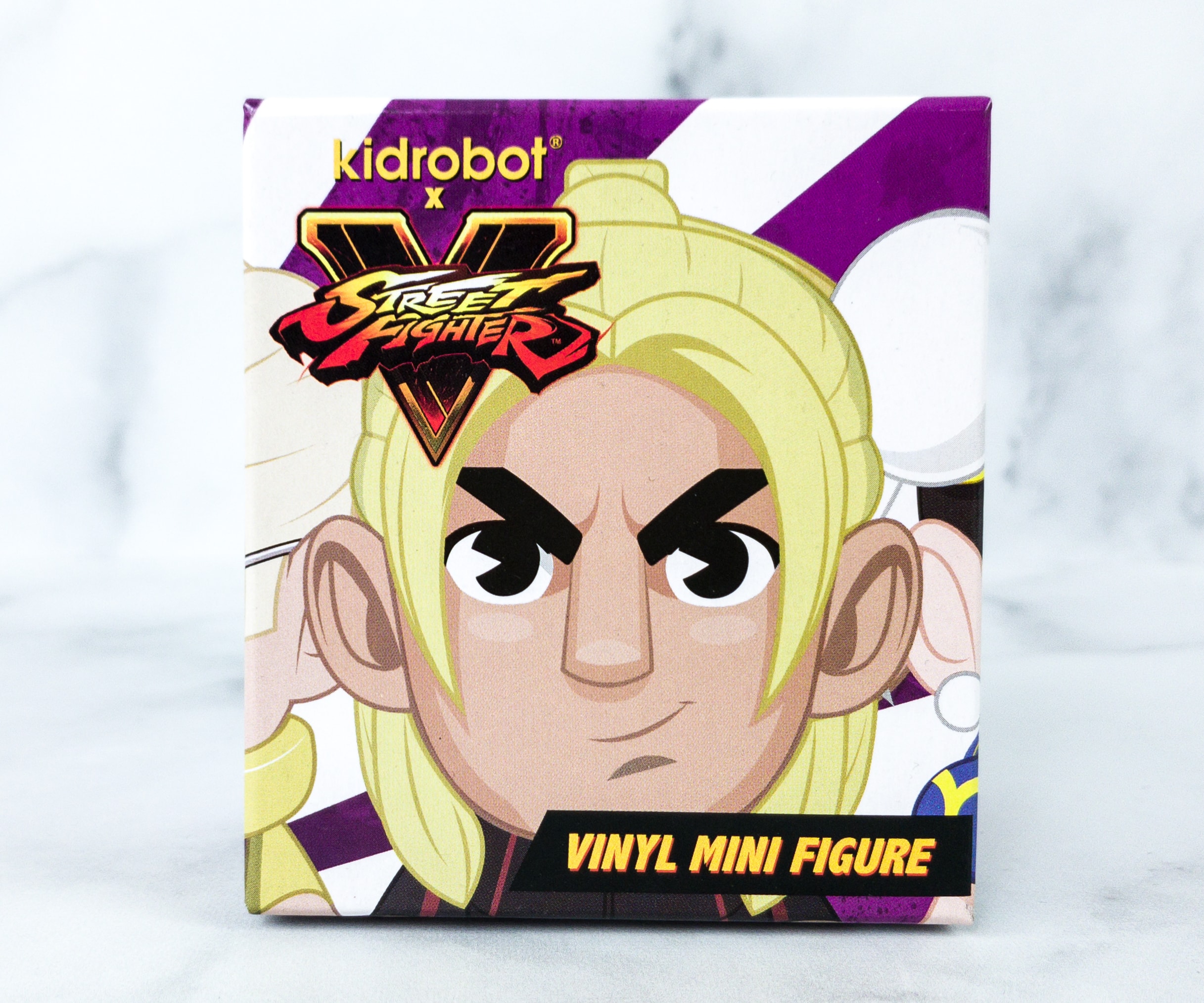 Street Fighter Vinyl Figure. This vinyl figure features one of our all-time favorite fighting video games, Street Fighter!
You can get 1 out of the 16 characters available.
I got Birdie!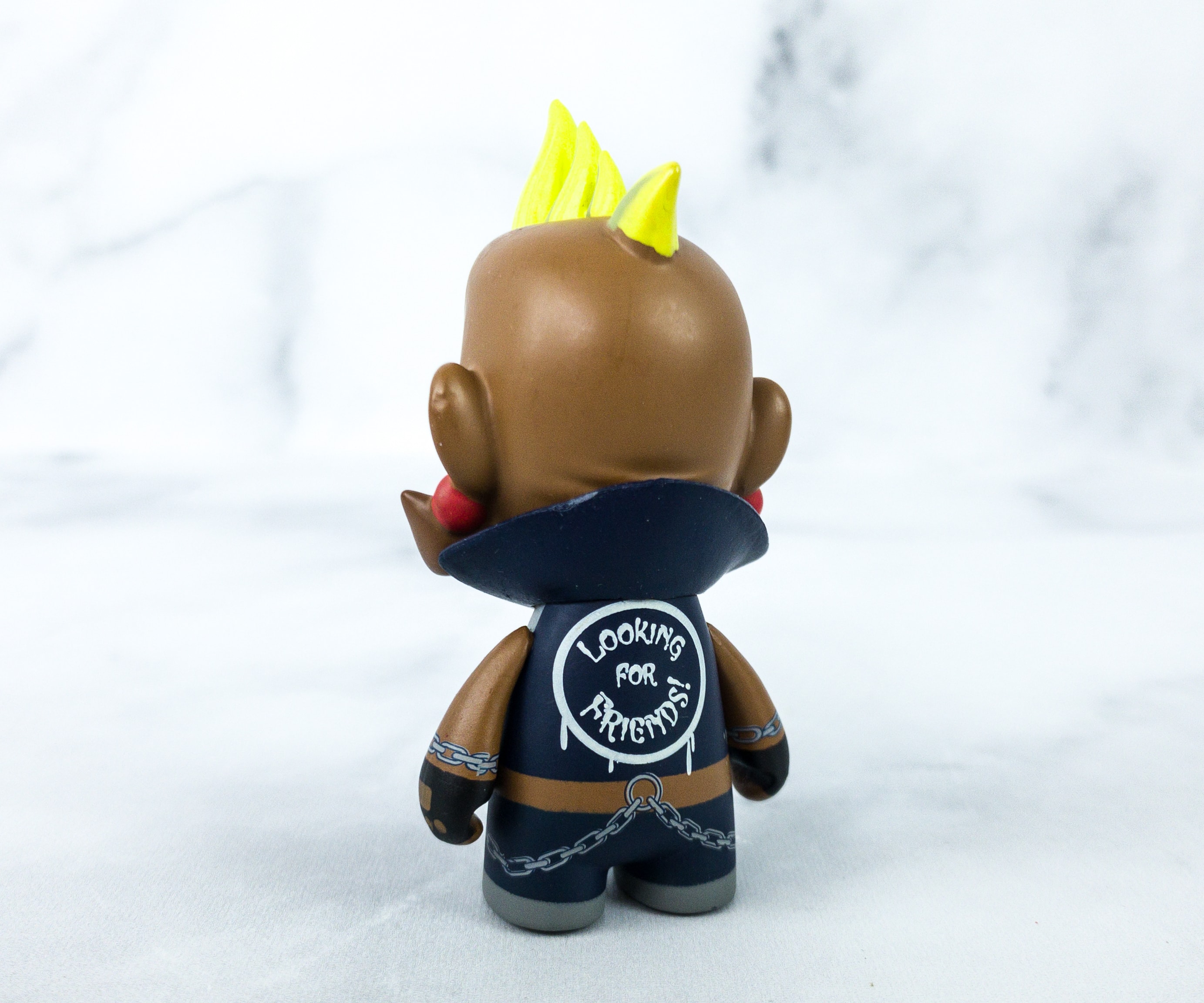 Birdie is a British punk rocker who fights using chains. This vinyl figure is accurately detailed, from his clothes to his physical characteristics!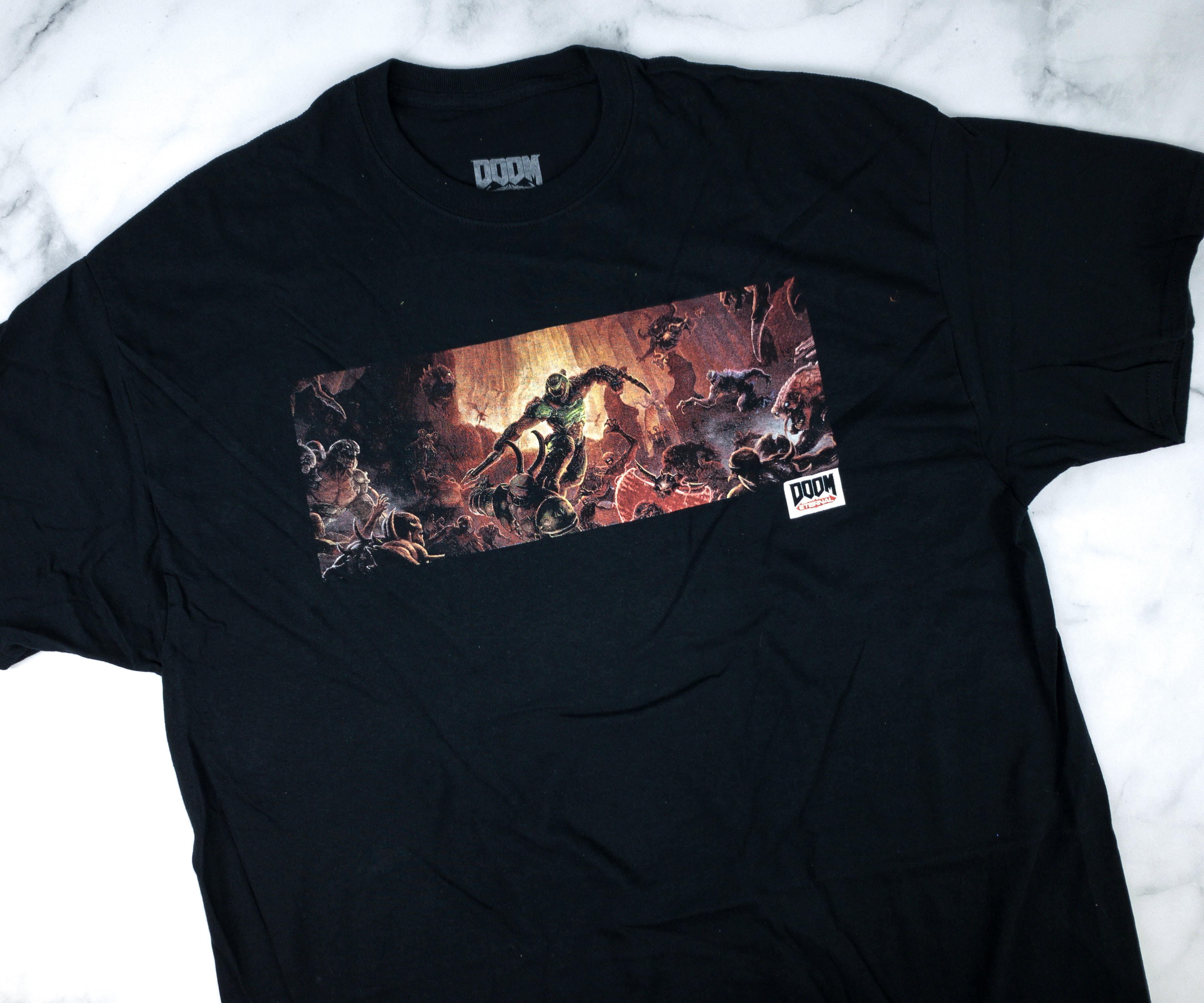 DOOM Eternal T-Shirt. Another DOOM-themed item in this box is a black shirt with an amazing print!
It shows an amazing artwork where DOOM Slayer is fighting all his weird-looking enemies! It looks like an old painting that you can see in art museums or even murals. The bottom right of the image has DOOM's logo as well.
The box is all about combat and I'm glad to get items from fighting games like Mortal Kombat and Street Fighter. I also like the artwork on the t-shirt and the notebook which both feature DOOM Eternal. There's also a bonus item that happens to be a past Loot item. I'm definitely looking forward to the next box! Their themes have been great these past months and I hope they keep great gaming-themed merchandise coming!
What do you think of Loot Gaming this month?