That tingly sensation running down your spine when you watch a scary movie? Now imagine getting that same spine-tingling jolt of frightful delight every time you cuddle up with an adorably creepy horror buddy! Wait. Is that not appealing enough? Do we get a do-over? Ah, never-mind!
Related: Black Friday 2023 Toy And Collectible Deals: Funko, Plushes, And More
Horror aficianados, rejoice! For we are here to clue you in to the most frighteningly fuzzy, creepily cuddly plush pals ever rendered in fabric form…. Plushies, we're talking about plushies. From slashers to supernatural spooks, deranged dolls to fixtures of your worst nightmares, these are the best horror plush toys guaranteed to make mostly snuggly…with just a touch of scary. Check them out below!
Best Horror Plushes
Freddy Krueger Horror Funko Plushie
What a plush.
Bring one of horror's most iconic villains home with this frighteningly fun Freddy Krueger Funko Plushie! Perfect for A Nightmare on Elm Street fans who want a cuddly, squat figure of the Springwood Slasher to display.
Get ready for some horror with this frighteningly fun Freddy Krueger Funko Plushie! This soft and cuddly take on the infamous slasher from A Nightmare on Elm Street stands at eight inches tall, so he's the perfect size to show off your love of classic horror films.
The plushie captures all of Freddy's gruesome details, from his burnt face to his razor-sharp glove, and the level of detail on his red-and-green striped sweater is killer too. So pick up this Freddy Krueger plush to start or expand your Funko Plushies lineup! Just maybe keep him out of reach when you're sleeping…you wouldn't want him giving you nightmares! (Totally didn't happen to us hahahaha)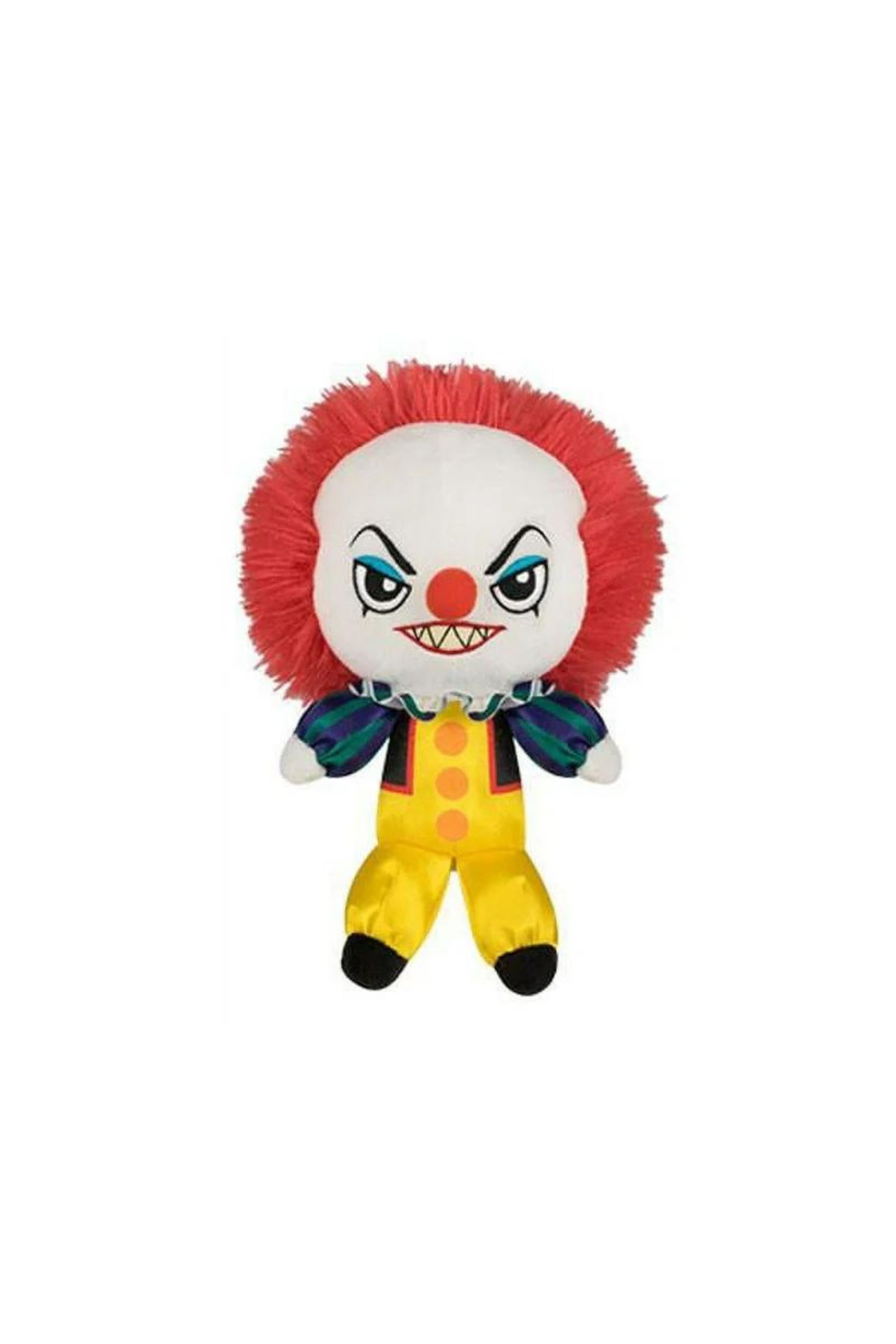 Pennywise Funko Horror Plushie
Do you want a plushie too, Georgie?
This 8-inch Funko Plushie captures the creepy clown from Stephen King's IT with his iconic silver suit, pom poms, and unsettling smile. Soft, squat, and ready to terrify.
Float on down to Derry and bring home Pennywise with this frighteningly fun plush from Funko! With his ominous orange pom-poms, silver suit, and terrifyingly cheerful smile, this squat toy captures Pennywise's creepy persona in a rather cuddly form. The red balloon is not included, but he's still ready to terrify any other plushies in your collection! Store him away when not on display, though, unless you want to float too… DOWN HERE!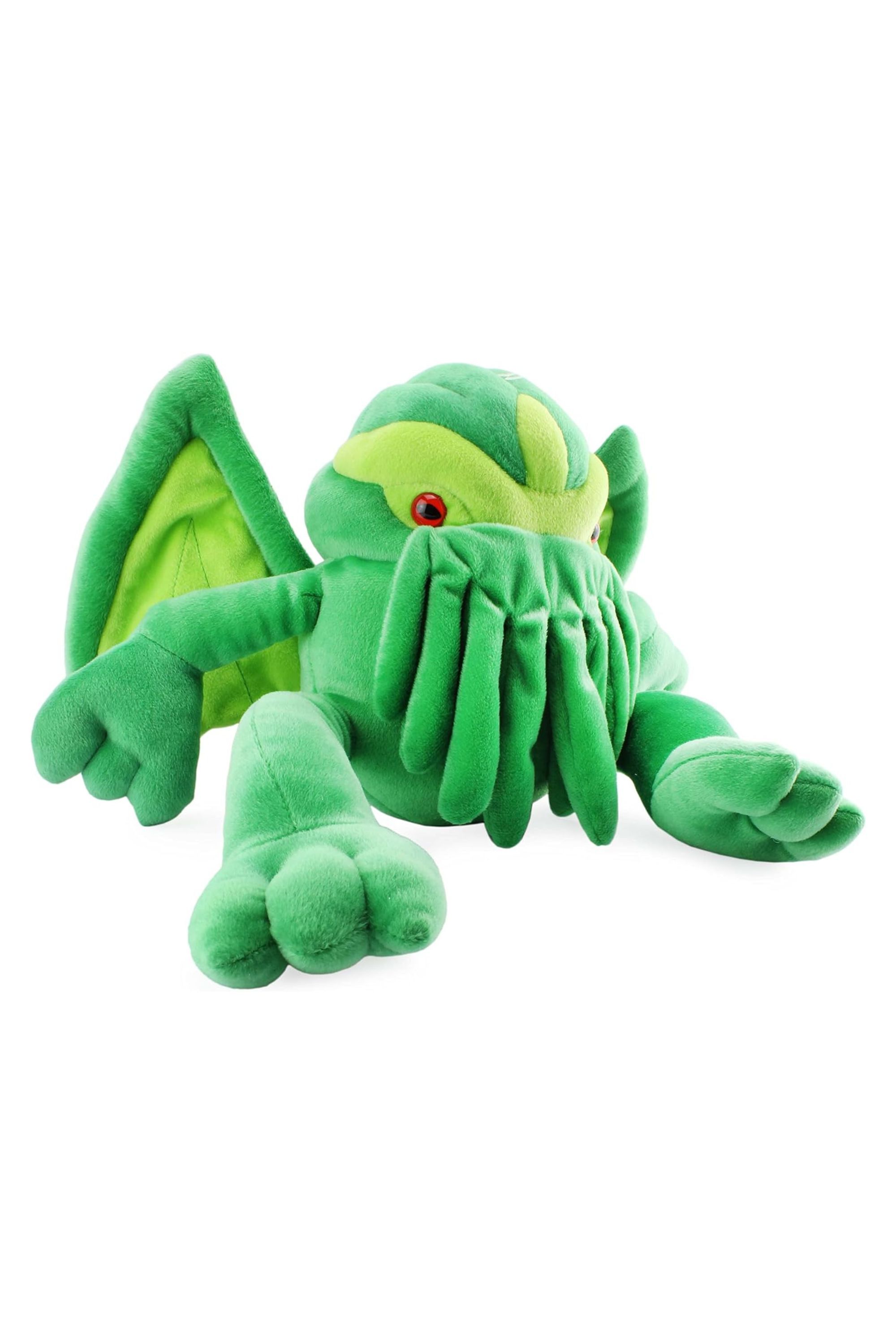 Toy Vault 16-inch Cthulhu Plush
He waits dreaming.
Discover the Toy Vault 16-inch Cthulhu Plush, a lovable rendition of Lovecraft's mythical creature. Embrace the softer side of horror with this cuddly, large-sized monster toy, a playful addition to any horror enthusiast's plushie collection.
Attention Lovecraft fans and plushie lovers alike. This isn't your average cuddly stuffed animal! Looming at 16-inches tall, this squishy Cthulhu overlord is here to bring some eldritch charm to your collection. With his green complexion, beady red eyes, and wiggly appendages, this jumbo plush captures the entirety of pop culture's favorite cosmic monstrosity. Those giant wings beg for dramatic entrances, while the bean-bag filling turns even the most terrifying tentacles into prime snugglers.
Just beware uncontrollable urges to chant "Ph'nglui mglw'nafh Cthulhu R'lyeh wgah'nagl fhtagn!"
Related: Best Dragon Ball Plushes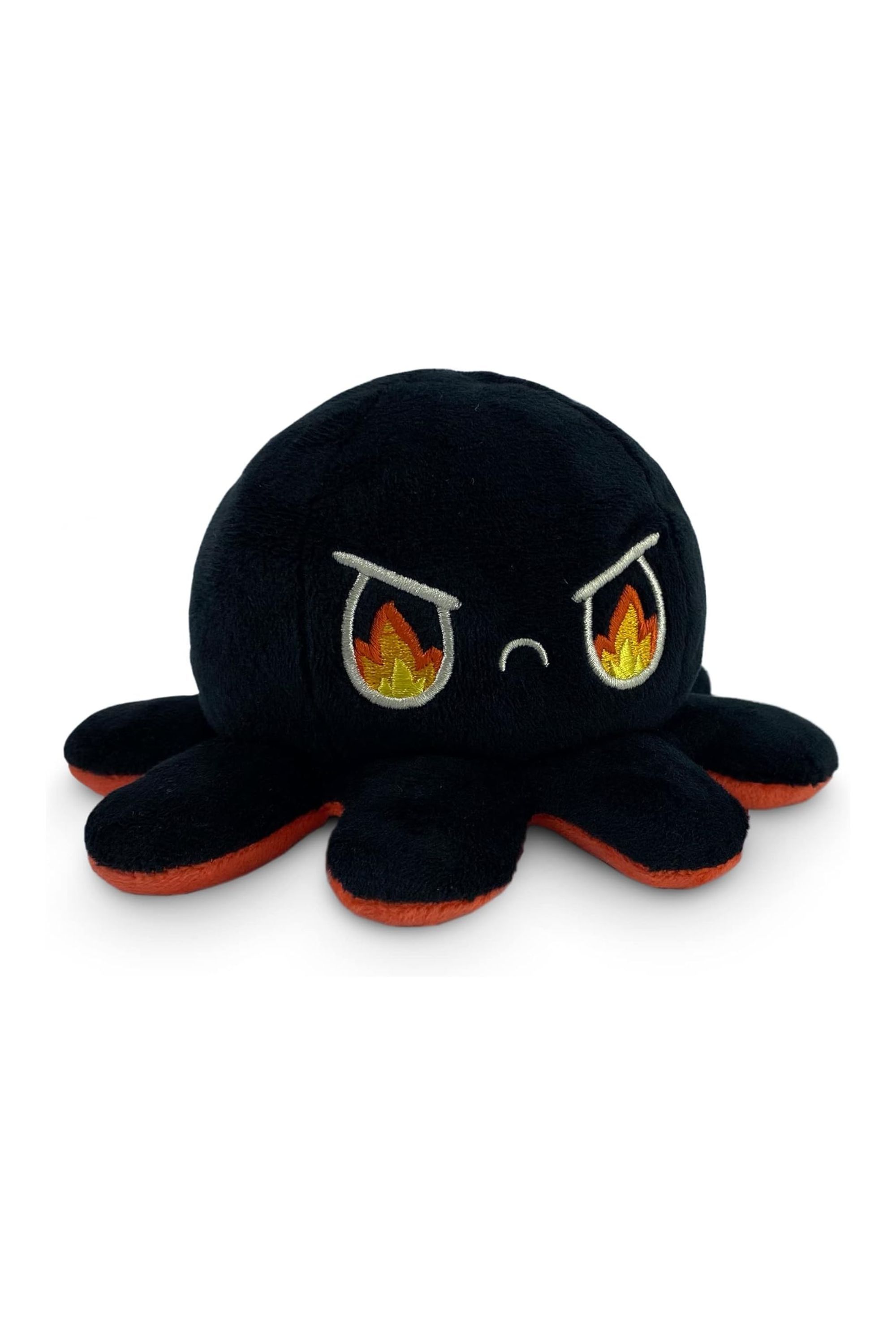 Angry Red + Rage Black Reversible Octopus Plushie
Emotional support, but make it scary.
$9 $10 Save $1
At just 4-inches, this viral plushie flips inside out to showcase two wildly different emotions. On one side, Angry Red glares with fury. Flip the soft octo body for Rage Black's "don't mess with me" mood. Perfect for both everyday use AND for horror settings!
Feeling crabby…or happy as a clam? This mood-ring meets plushie octopus has you covered to showcase your ever-changing emotions! On one side, Angry Red stares with a fiery fury, arm tentacles crossed and ready for a fight. Flip the soft body inside out and Rage Black appears with X'ed out eyes declaring he is SO not in the mood. It's like a reversible hoodie…but way more huggable!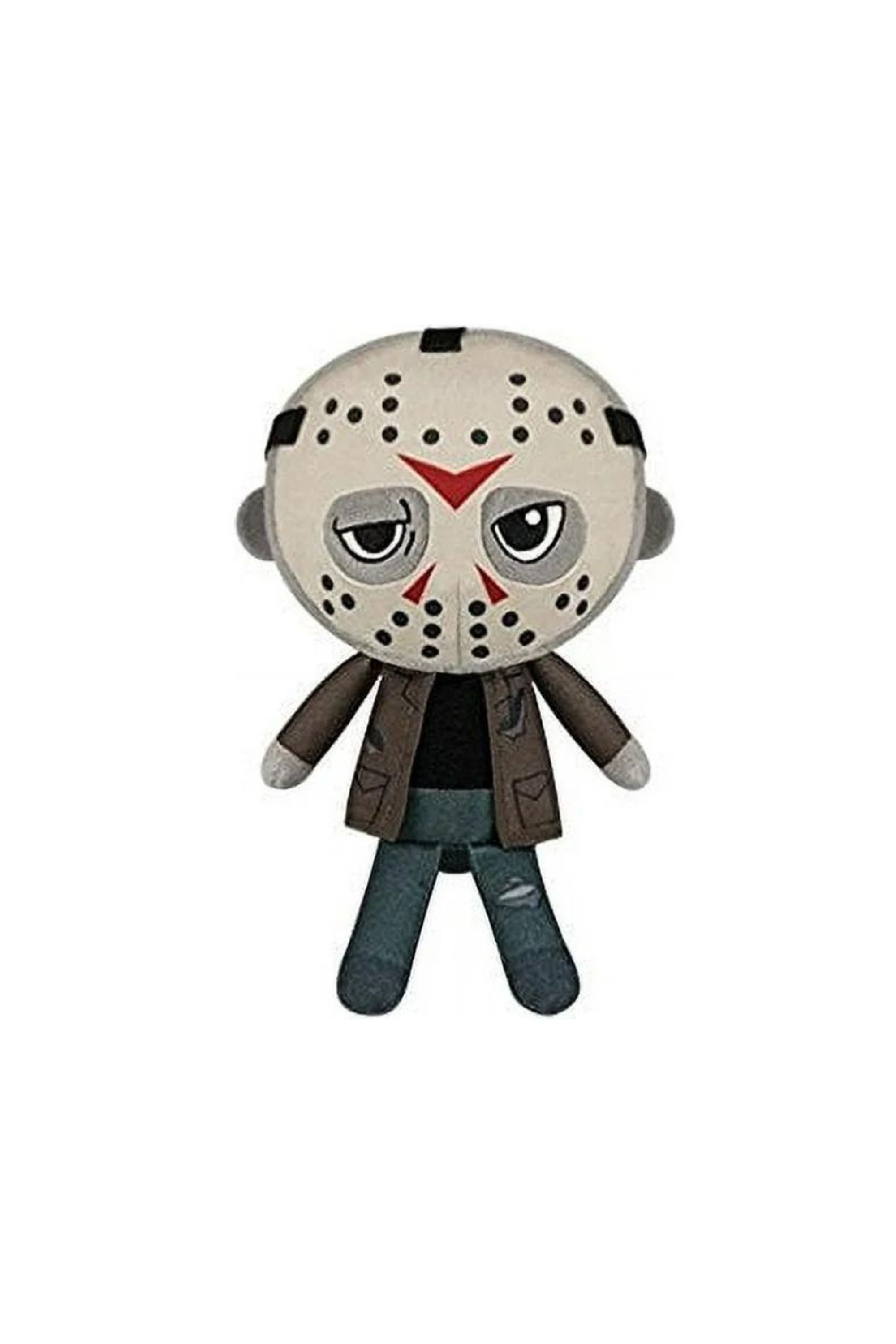 Jason Voorhees Funko Horror Plush
Crystal lake's infamous slasher.
$50 $63 Save $13
Funko brings horror icon Jason Voorhees to plush form with this super cuddly collectible! Standing 8 inches tall, this stuffed slasher captures Jason's infamous ragged hockey mask and clothing.
Let your favorite movie slasher come out and slay…your toy collection, that is! This Jason Voorhees plushie from Funko captures the menacing machete man from the Friday the 13th films with a super soft style. From his ragged clothes to that creepy hockey mask, this little plush dude looks just like the unstoppable force known as Jason. And while he might not come wielding his trademark blade, this squishy slashie is still armed and ready for action!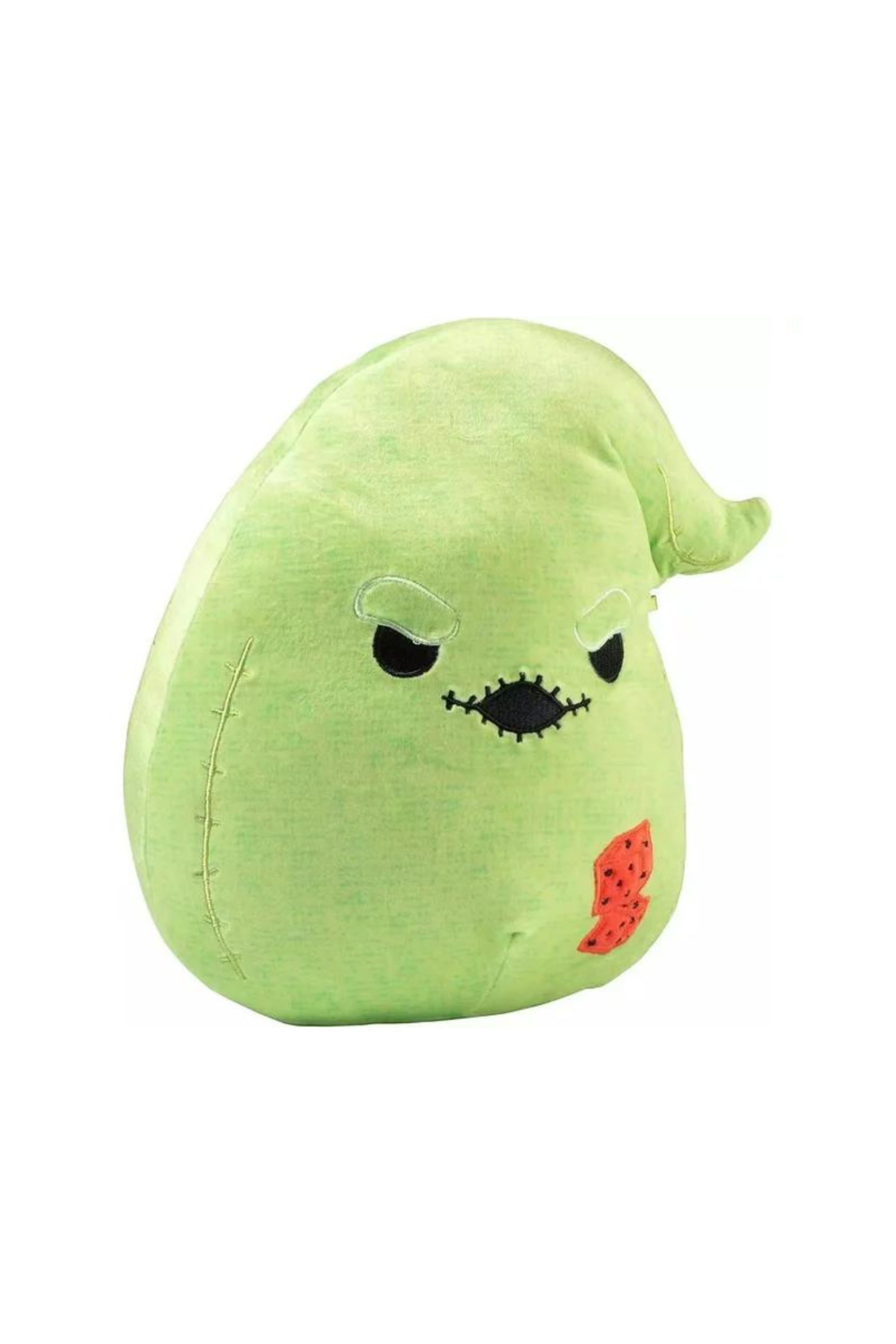 Nightmare Before Christmas Horror 8-inch Horror Plush
Scary Patchwork Princess.
Inspired by Tim Burton's classic, this charming rendition of the pumpkin princess features delicately stitched fabric and yarn hair that emits Sally's signature creepy-cute vibe.
Tim Burton fans, prepare for some whimsical weirdness with this adorable 8-inch Sally plush straight from Halloween Town! Everything from that yarn-red hair to the Frankenstein-esque limbs just screams Sally. And the little watermelon slice she holds? Utterly precious! It's just the right festive accessory to bring out her playful personality (and maybe scare some people too).
Frequently Asked Questions
How do I clean my horror plushie without damaging it?
Before you reach for the soap, peek at that tag first to see what the manufacturer recommends. Usually, the safest bet is to just spot clean as needed. What you can do is dampen a soft cloth with mild soap and give the plush gentle wipes rather than rough scrubs (don't wanna put any wear and tear on the fabrics now, do we?)
If the tag gives the green light to machine wash, pop the plush in a mesh bag and use the delicate cycle with cold water. Then let that thing air dry completely before using it again. No heat drying though, cause it can make fibers break down reaal quick.
Are horror plushies suitable for children?
Good question! While some horror plushies play up more silly, cartoony designs perfect for kids, others…not so much. A lot depends on the actual plush and the maturity of the child in your life. Check those age recommendations and whether the plush features overtly frightening elements your kid may not vibe with. At around five years though, mildly creepy plushies are likely A-OK. But if we're talking super gory, ultra disturbing villains? Maybe keep those snug buddies out of the playroom for a bit.
Can horror plushies be part of home decor?
Abso-freakin-lutely! Horror plushies make killer home decor any time of year but especially around Halloween. Sprinkle in small plushies with other seasonal knick-knacks or spotlight bigger snugglies like Freddy or Pennywise plush dolls as the star of your frightening decor!
Next: Best Halloween Pokemon Plushes