Loot Gaming is a monthly subscription box from Loot Crate featuring collectibles, apparel, accessories and more from the biggest and best video game universes. Each box will have $60 in items, plus a booklet/mini-mag and pin.
NOTE: All of Loot Crate subscription boxes are experiencing substantial delays. If you subscribe now you run the risk of never receiving boxes. Only subscribe if you are ok with that risk. 
DEAL: Save 15% on any subscription when you use this link and coupon code HELLOSUBSCRIPTION15.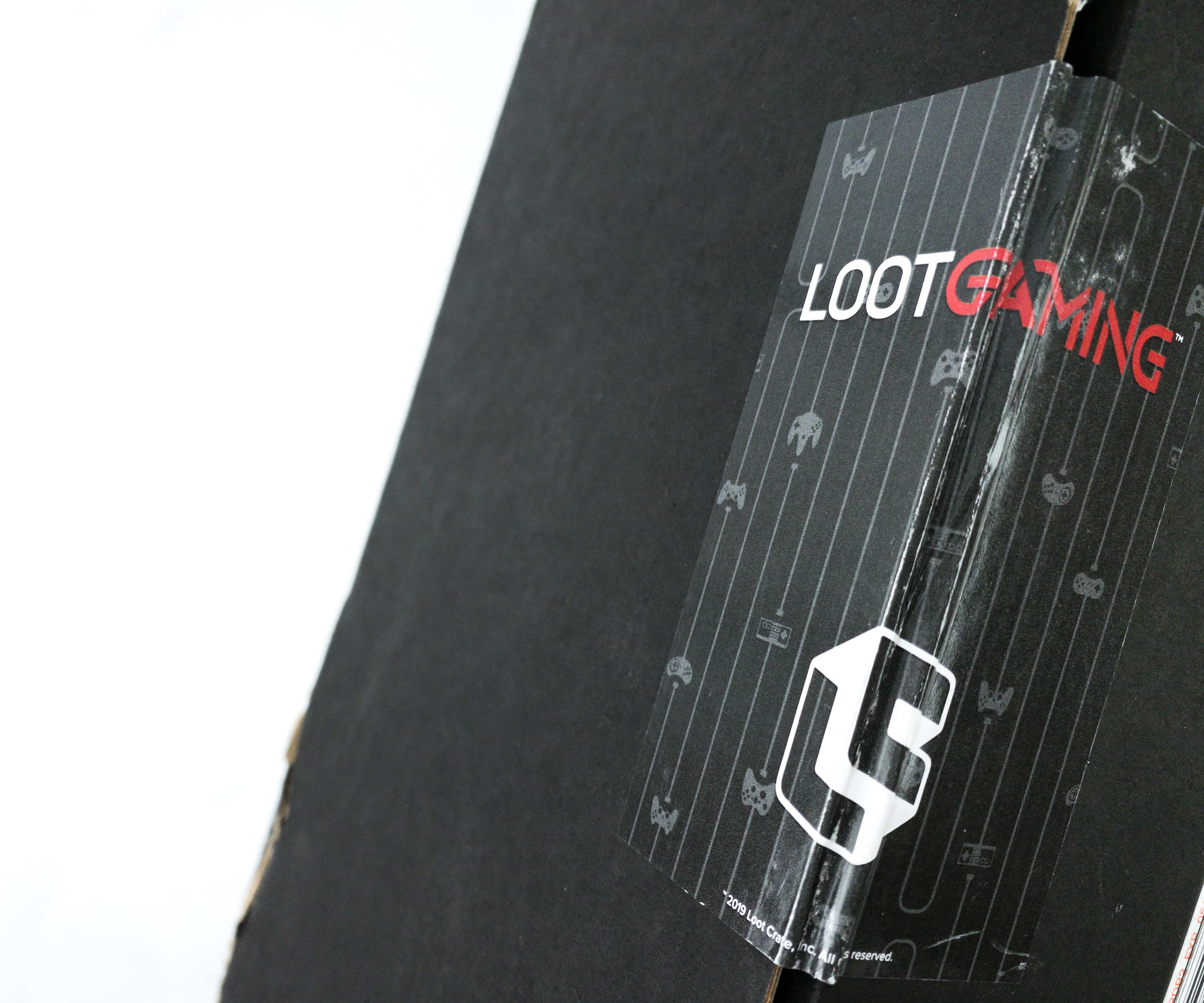 The box is sealed with a sticker.
The items are neatly packed in the box.
There are no other packing materials or fillers inside.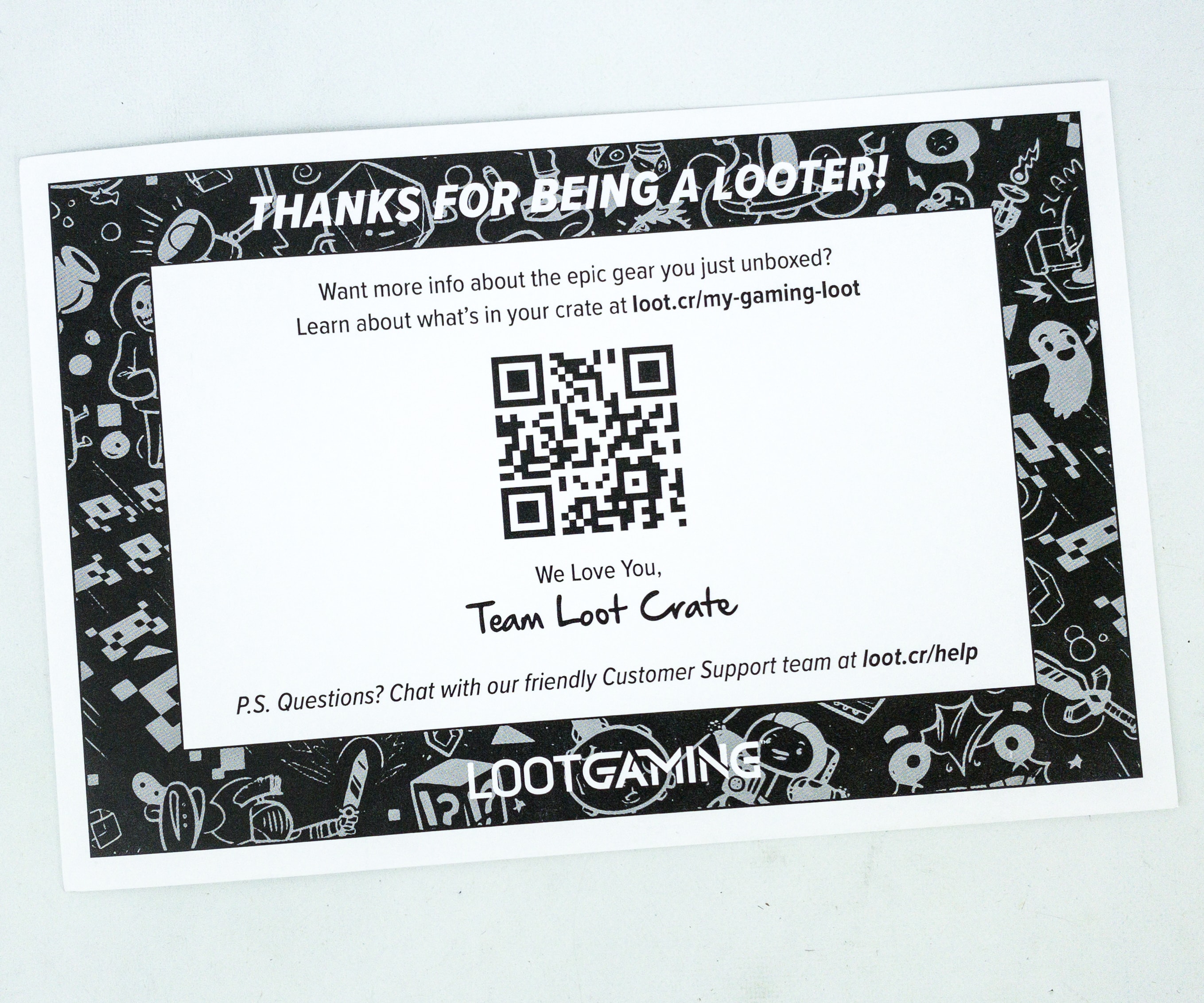 The theme for July 2019 Loot Gaming Box is BAMF! The card contains a QR code that will take you to the virtual copy of your box insert!
Everything in the July 2019 box!
Spiked Bracers Pin. The collectible pin this month features a pair of Spiked Bracers!
The legend says that these bracers are worn by a powerful fighter who took to the streets to challenge her foes!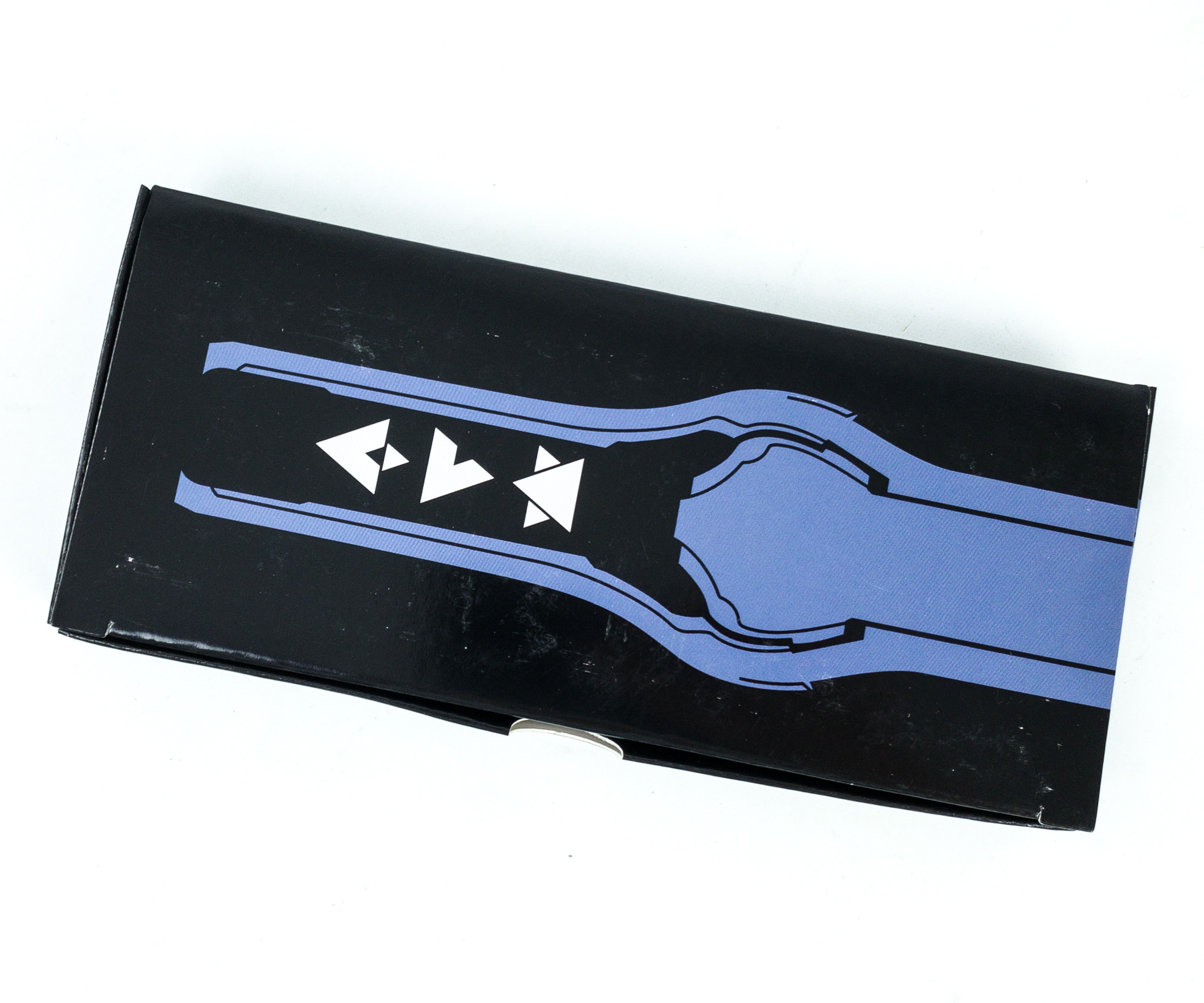 Epic BAMF! Gear: Plasma Sword Letter Opener. The next item is protectively packed inside a box. It's a Halo item!
It's the Halo Energy Sword, and it's safely nestled inside the box.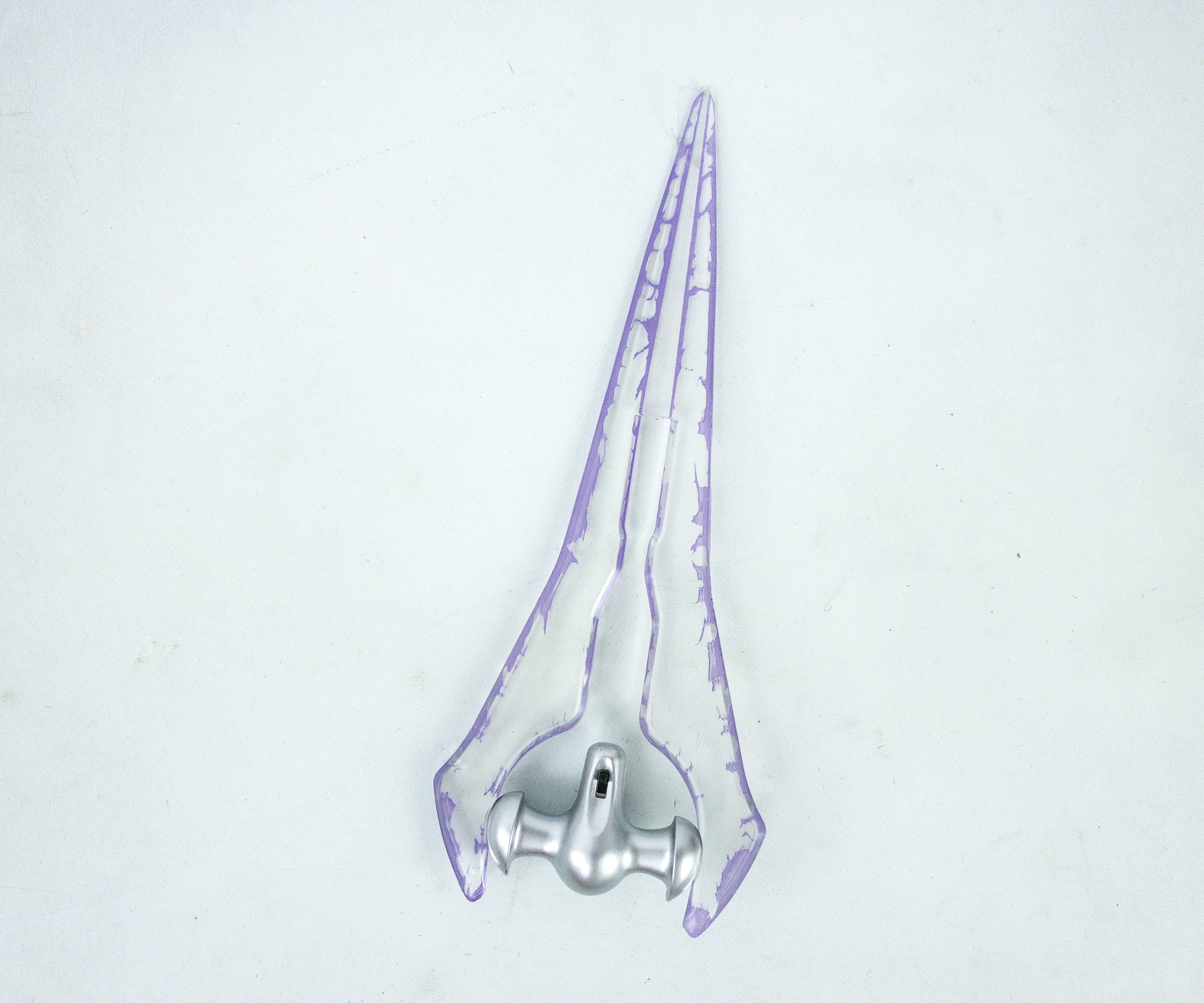 I love that I got an energy sword that I can use to easily open envelopes, there's no need to tear them up!
The plasma sword also lights up brightly in the dark!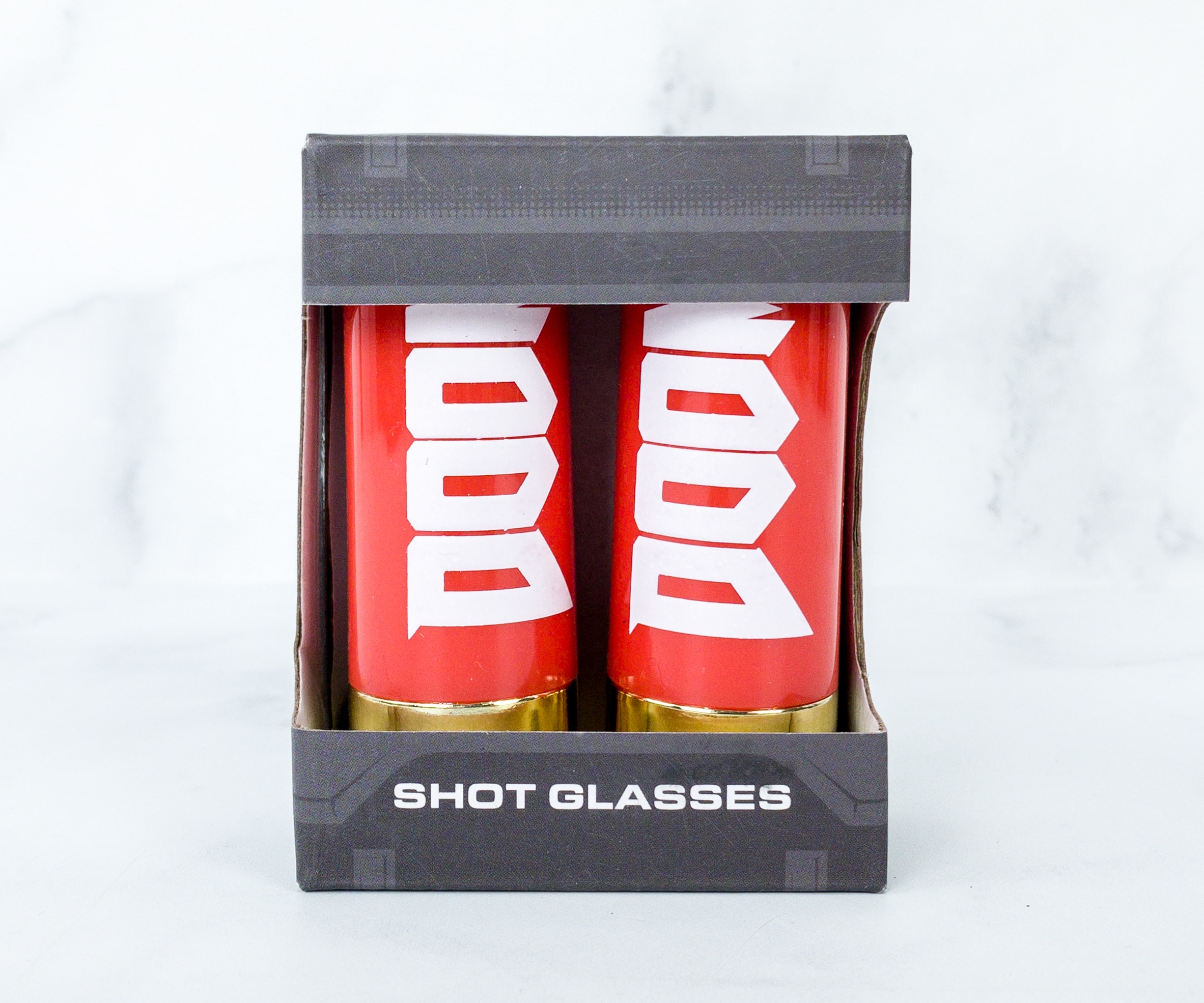 Doom Shotgun Shell Mini Glasses. After a heart-pounding and intense game in Hell, these glasses are great for a shot while giving yourself a pat at the back for a job well done.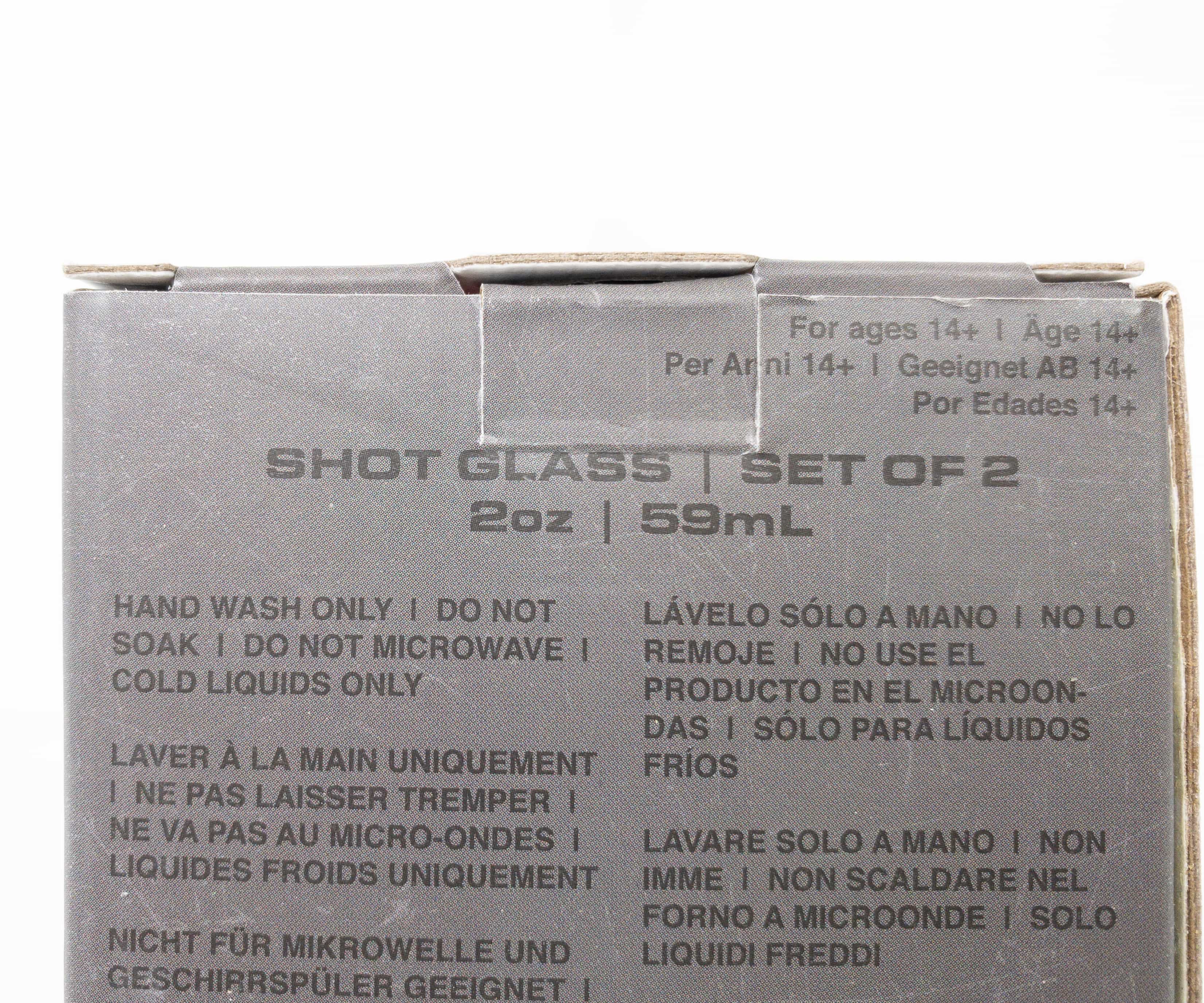 You can also find these mini glasses in the Loot Gaming October 2017 box!
However, these are for hand-wash only and not microwavable.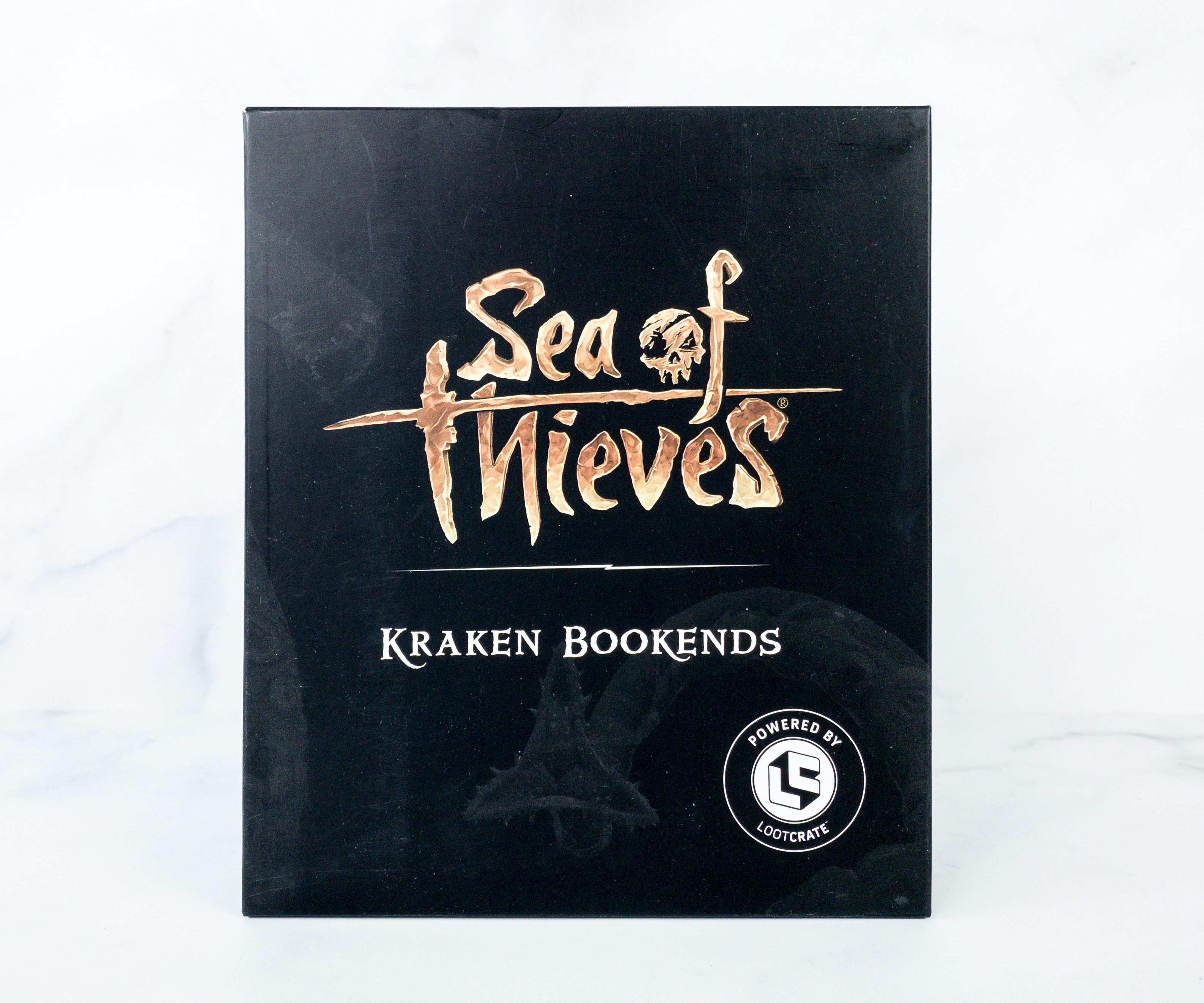 Sea Of Thieves Bookends. Another item is placed inside a black box. It features the Kraken from the game, Sea of Thieves!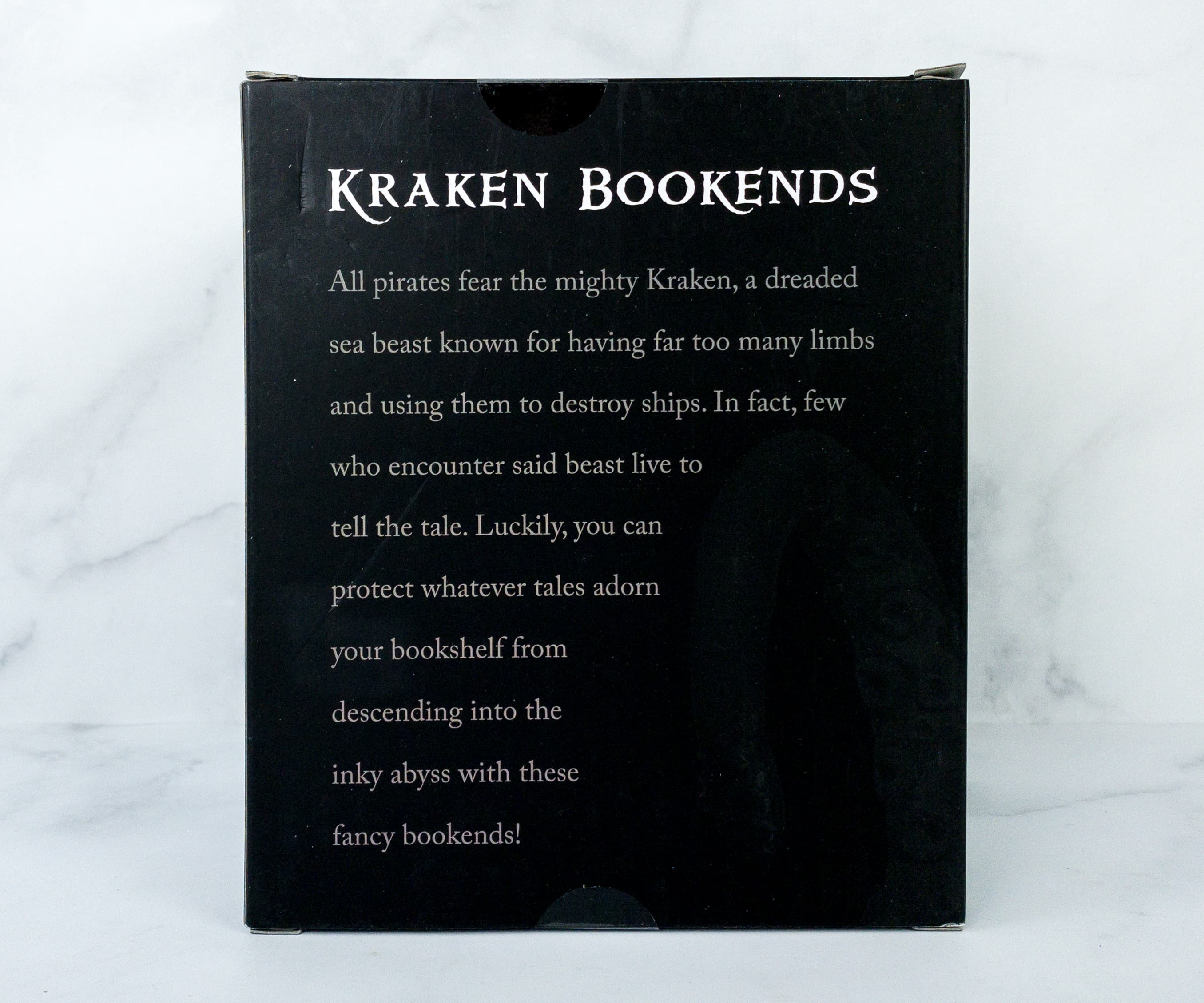 All pirates fear the mighty Kraken, a dreaded

sea beast known for having far too many limbs

and using them to destroy ships. In fact, few

who encounter said beast live to

tell the tale. Luckily, you can

protect whatever tales adorn

your bookshelf from

descending into the

inky abyss with these

fancy bookends!
The bookend is composed of several easy-to-assemble parts!
It shows how the Kraken attacks and destroys a fine ship. I found it marvelous, rather than scary. I love the Kraken's mix of colors as well.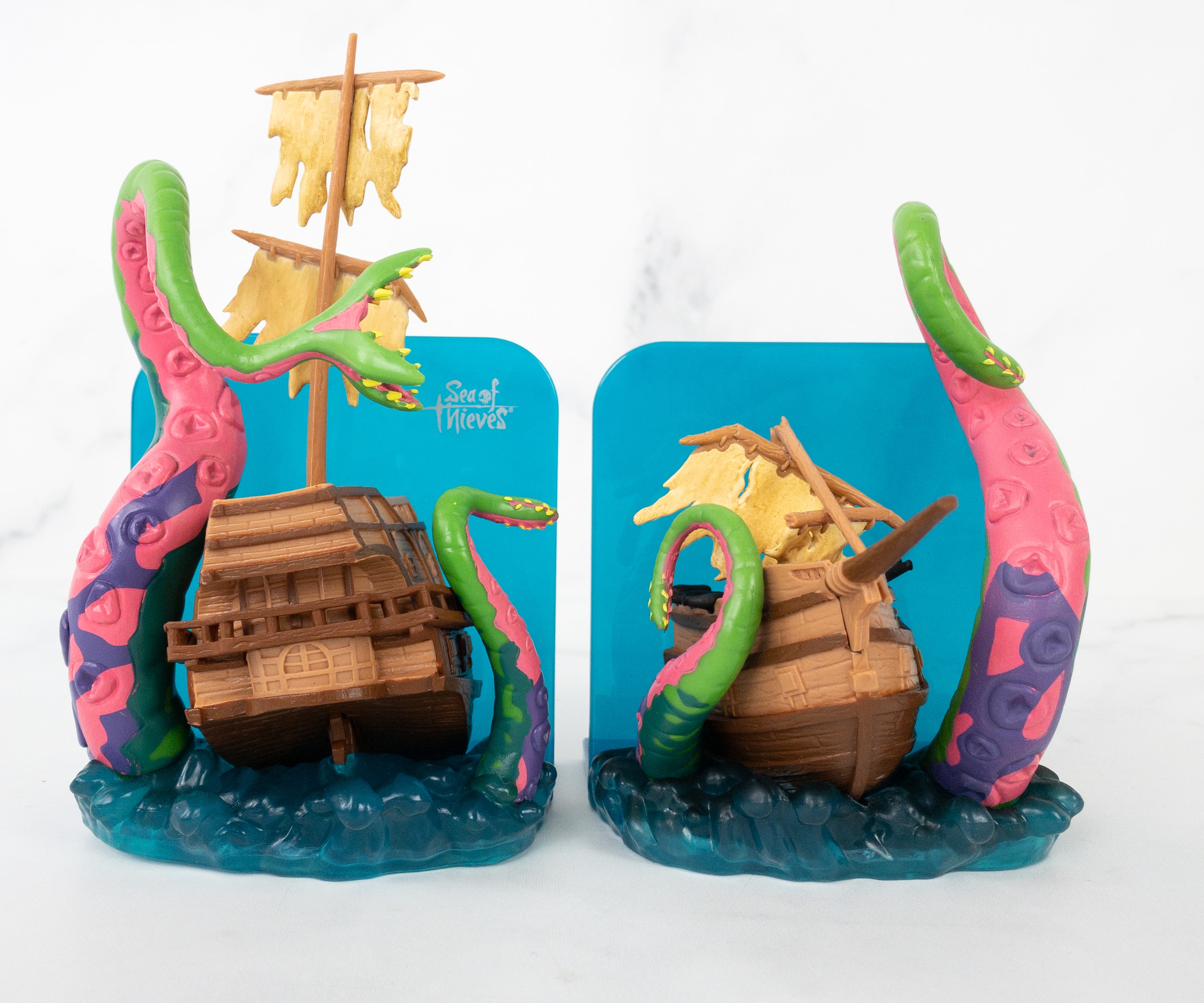 Here's how the bookends look when faced front. It's really an awesome shelf display!
PUBG Mobile T-Shirt. This month's wearable is a gray shirt. It's plain in front, and the design is on the back!
There's one of the best melee weapons in the game, a cast-iron pan! Well, that actually hurts bad when used with brute force!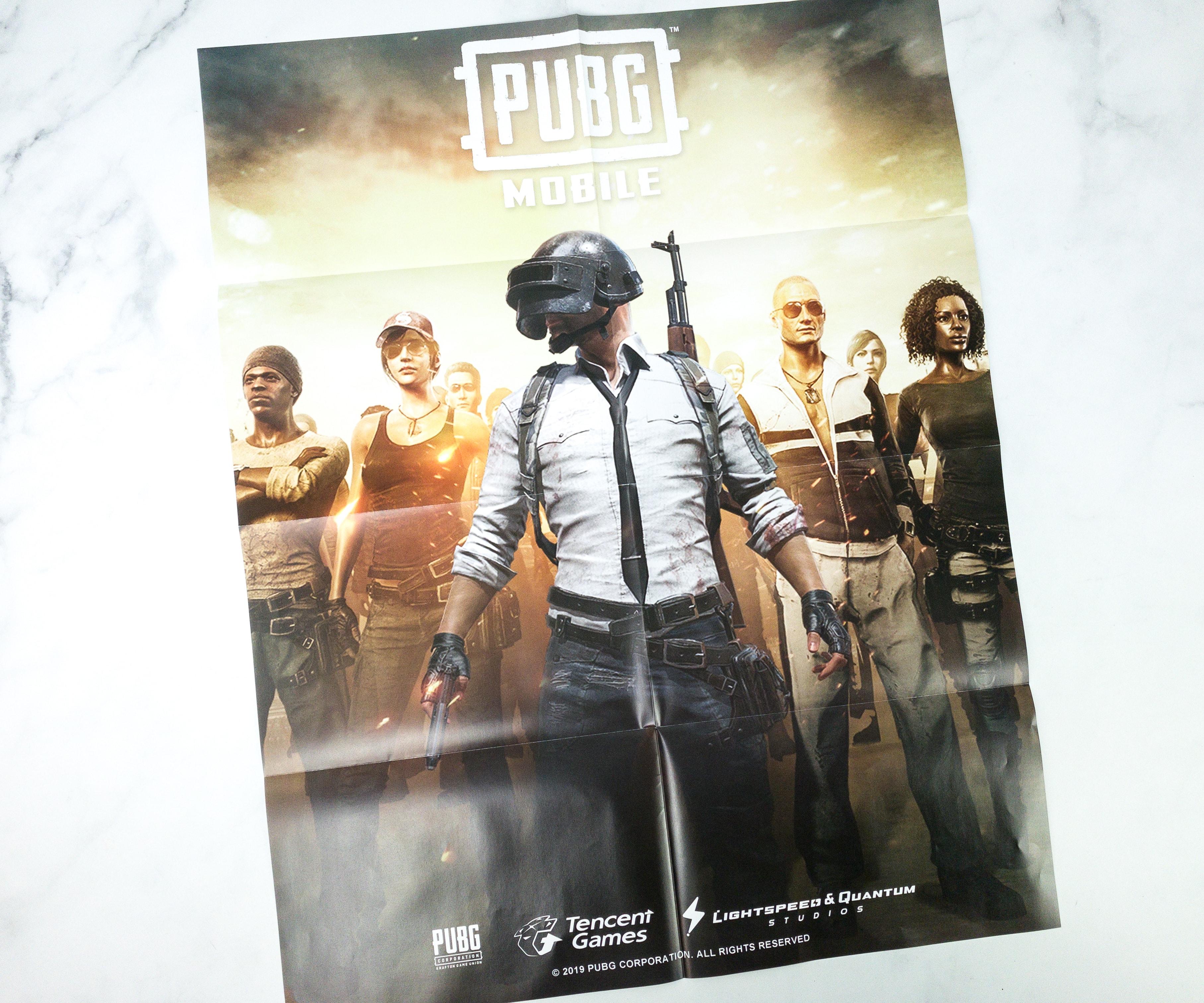 PUBG Poster. Aside from this cool poster, the box also provided us with a redeemable code to unlock some digital contents in PUBG!
Finally, another Loot Gaming box arrived! It's really late, but I'm still happy that I was able to get it. I really like the Kraken bookends and the PUBG shirt that features my favorite melee weapon. I also miss the info card/poster that lists all the items in the box, instead of a card that contains a QR code that will take me to a website where I can view the box insert. The looter's favorite item, which is the plasma sword, is really awesome and I love how it lights up brightly. I am missing the vinyl figure but I think the Kraken bookend replaces that for this month's box. I wish the next box ships on time, with newer and cooler items!
What do you think of Loot Gaming this month?